World's #1 finishing resource since 1989
No login needed: Chime right in
topic 1160
Corrosion protection for powdercoated aluminum
1998
We have been receiving customer returns for corrosion problems with our product. We use 2024-T3, 2024-T4, and 6061-T6. All receive a chemical film of Alodine before being powdercoated with a polyester powdercoat. The 2024-T3 is experiencing exfoliation corrosion. We believe that the product is being exposed to a cleaning solution containing Sodium Hydroxide for long periods of time; maybe hours or days. Is there anything we can do to protect better against Sodium Hydroxide and other chemicals?
Thanks for any advice.
Brian Maready
---
1997
If the painted part is being exposed to a corrosive environment that contains NaOH, then consider coating it with a more chemically resistant coating. Polyesters are susceptible to saponification, which would compromise the coating leaving only the Alodine to protect the aluminum.
Look at epoxies or even vinyls for better resistance to chemicals.


Craig Burkart
- Naperville, Illinois
---
1998
Your description implies a lifting of the coating rather than a softening or dissolving. The performance can be improved by working with your suppliers to select a more resistant coating or to improve your substrate preparation prior to coating.
Problems such as you describe are often related to inadequate adhesion that is best addressed by your cleaning chemicals supplier.
Jeff Hagerlin
paint supplier - Houston, Texas
---
1998
Dear Brian,
Without actually seeing your substrate we can only guess at a few areas to check. First, did the aluminum change lots during your receiving? Was the aluminum stored for a long time or outside in a harsh environment? Was there white rust formed on the aluminum? This will need to be abraded before entering any washer system. Was the washer pretreatment adequate? Titrations made? Aluminum will not have a conversion coating applied, only etching will occur. Was there clean rinse water prior to dry off? Was the substrate in the dryoff too long? Last, was the coating properly cured? Do you cure test samples prior to shipping? Crosshatch?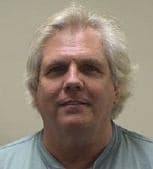 Bob Utech
Benson, Minnesota

A Guide to High Performance Powder Coating
by
Bob Utech
[affil. link to Amazon]
---
1998
I see that you mention using a better coating. My question is, I am involved in customizing and painting motorcycles and have seen adds lately for polished aluminum protection claiming to resist fuels, acids, and strippers. What types of products can do this. They also claim that it lasts indefinitely. I believe the add was from a company called Metalwerks out of Holly Hill FL. Any help or direction is greatly appreciated.
John Brett
---
1999
What is the proper method for a solvent cure test? I would like to verify cure on product without doing a cross hatch.
Marty Pritchard
Phoenix, Arizona