World's #1 finishing resource since 1989
No login needed: Chime right in
topic 1156
Mechanical vs. Electroplated Zinc
1998
Is there any evidence or reason to believe that mechanically-plated zinc with give better corrosion protection than electroplated zinc on steel in a typical construction environment?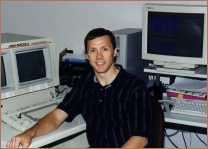 Larry Hanke
Minneapolis, Minnesota
---
1997
In my opinion zinc is zinc, unless a process contaminates the surface in some way. If the porosity of mechanical zinc is less for some reason for the same thickness, it could be possible, but not necessarily noticeable. Has anyone statistically proven that these are different? Also, subsequent chromating probably has stronger influence on corrosion property than zinc itself. Does anyone have an opinion on that?
Mandar Sunthankar
- Fort Collins, Colorado
---
1997
I agree with you Mr. Sunthankar. I believe that the reason mechanical plating enjoys a better reputation in some circles is very simple: it's usually much thicker!
Electroplating is less expensive for low thicknesses, up to say 1/2 a thousandth, and more expensive than mechanical plating for heavy thicknesses. So when people think of mechanical plated parts they are usually thinking of thicker coatings, and when they are thinking of electroplating they are thinking of thinner coatings.
There may be tiny distinctions, but in general, you said it: zinc is zinc.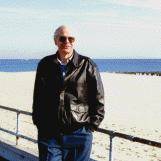 Ted Mooney, P.E.
Striving to live Aloha
finishing.com - Pine Beach, New Jersey
---
1999
Question: We are using a zinc chromate plated bolt through a brass bushing (bearing surface) and are experiencing oxidation and lockup of bearing. This bearing is regularly exposed to a 60 Hz magnetic field. Is there a differing metals problem here?
Paul Crowe
---
1999
There is a galvanic issue, but not necessarily a galvanic problem. Zinc is far more active than brass, and it certainly will galvanically corrode if the other requirements for galvanic action (like moisture) are present. There are probably two problems: the difference in activity, plus the fact that corroding zinc leaves bulky, sticky, corrosion by-products behind. Historically, such bolts were probably cadmium plated since cadmium does not generate this hydroscopic glop that is plaguing you. Depending on the application and the installation point, you may be able to use cadmium plated bolts, and they may solve the problem.
If cadmium plating brings too much baggage with it, perhaps tin or brass plating the bolt is feasible?
I may be missing something about the application, naturally, but I don't think the magnetic field has much to do with anything.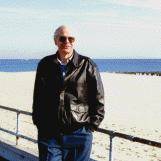 Ted Mooney, P.E.
Striving to live Aloha
finishing.com - Pine Beach, New Jersey