World's #1 finishing resource since 1989
No login needed: Chime right in
topic 1155
Need info about Permalloy electroplating
1998
Q. I am looking for information about electroplating an alloy of 78 % Ni, 22 % Fe. aka Permalloy.
Steve Emo
AlliedSignal
---
1998
A. Commercial plating processes for nickel-iron alloys are not a problem, the problem is a consistent alloy due to the varying current densities which occur on a part. The alloy composition is also affected by agitation, temperature, solution pH, etc.
If the alloy can be controlled in a plating environment to attain the specific alloy you are seeking, a person who might be able to help you would be Dr. Don Snyder at Atotech.
My guess is that unless you have some latitude in the alloy specification and/or the part is fairly uniform, you will have some difficulties in achieving the desired alloy, on an consistent basis.
Trust this is of some help.

Ken Lemke
Burlington, Ontario, Canada
---
1997
A. Dr. David Lashmore, formerly of the Bureau of Standards, can plate alloys that you might find hard to believe, like stainless steel (actually alternating microlayers of nickel and chrome). I know that at his present firm, Materials Innovations Inc.[W. Lebanon, NH], they know exactly how to plate Permalloy. Whether they want to, and whether you would be a good business match with them, I don't know.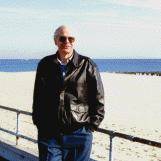 Ted Mooney, P.E.
Striving to live Aloha
finishing.com - Pine Beach, New Jersey
---
1997
Q. I am curious about your problem plating permalloy. I have been told by Spang Specialty Metals who manufactures Permalloy 80 that it is the same material as Conetic AA sold by Magnetic Shielding Corporation in Besenville, Illinois. This company claims that any of the common finishes can be easily applied to these materials because of their high nickel content. I know personally that I use Nickel as a barrier metal quite often. I may be using Permalloy 80 in a product soon and I am curious if there is a problem plating it I do not know about.
jeff petsinger
motorola
---
1997
A. Now I see that the original letter is ambiguous. I believe that depositing a layer of Permalloy from an aqueous solution might be difficult because of the variation in the composition of the alloy over current density.
Plating some common metal such as nickel over a base metal of Permalloy should not pose a problem.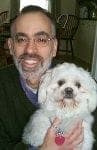 Tom Pullizzi
Falls Township, Pennsylvania
---
---
Electroless Nickel Plating onto Permalloy
March 21, 2016
I actually have been approached by a customer who wants his permalloy 80 Electroless Nickel Plated to 10 microns and has been told by another company that they cannot do it because it will damage the bath. Any suggestions?
Nicholas Nyamayedenga
plating shop - Leeds, West Yorkshire, England