World's #1 finishing resource since 1989
No login needed: Chime right in
topic 1153
Low VOC clear coat lacquer for brass
1998
Do anyone know where I might be able to find a clear coat lacquer for brass that has a maximum VOC concentration of 3.0 lbs/gallon minus water or less. Does such a beast exist?
Harry Ching
NYSEFC/SBAP
---
1997
My company provides an E-coat that releases only approximately 1.0 #/gallon VOC during curing. It is applied in a water based bath and then cured at 290-320 °F depending on product. It is widely used for coating over solid brass and brass plate. These coatings have excellent UV resistance and afford good weatherability for exterior use.
The hooker from a VOC point of view is that the concentrate used to make up and replenish the bath is 3.77#/gallon VOC but the only VOC release in use is during curing as stated above and minimal evaporation loss from the bath surface. It is not like taking a 3.77#/gallon solvent based lacquer and spraying it where the majority of the VOC is released to the environment.
Regards,
Phil Dunleavey
- Harvey, Illinois, USA
---
1997
Phil is right, electrocoat is the answer to your question.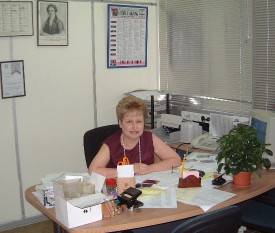 Sara Michaeli

chemical process supplier
Tel-Aviv, Israel
---
1997
Although e-coat may be the answer for your trouble, you should be very careful in analyzing the regulatory requirements which I think is the driving force for your search of this kind of clearcoat. If this is the case, I believe that the required VOC content of your clearcoat is as applied. If this is the case, phil's suggestion might work really well, especially that the concentrate is mixed with water prior to application.
Fadi Mourad
- Detroit, Michigan, USA
---
1998
You may want to look into spraying a 2.8 VOC clear polyurethane electrostatically. Saves a lot of money on buying an e-coat system.
John S. Flowers
---
1997
Why not look at powder coatings? The thermosets are capable of curing as low as 275F. If this isn't low enough I can direct you toward people involved in UV curable powders that can process at temperatures around 200 to 220 F for very short periods of time.
Kevin Biller
---
1998
Dear Sir:
We have recently developed a complete line of ZERO VOC waterbased performance lacquers that one of the products was designed to replace our current solvent based coating for brite metals. It is either spray or brush applied with ZERO VOC and water clean up.
Sincerely,
David R. Fuhr
---
1999
C'mon folks :-)
this is a technical discussion page. If you want an ad on this site, please take one, rather than posting one in the technical area of a site made possible by your competitors.
Mr. Ching is looking for brass lacquer. People selling e-coating processes are telling him that's what he needs to buy; others are trying to sell him electrostatic polyurethane, and a PVD process instead of lacquer, and powder coatings, and waterbased materials. Where are the injection molders to tell him he should make his parts out of plastic instead of brass?

We removed the most blatant commercials.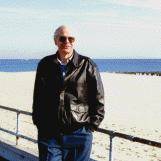 Ted Mooney, P.E.
Striving to live Aloha
finishing.com - Pine Beach, New Jersey
---
1999
Dear Mr. Ching
G.J.Nikolas Co.Inc. manufactures & supplies low voc solvent and water base coatings for brass. Our best products are solvent base, with clear commercial produts available with voc levels as low as 0.4 lbs per gal.. These coatings are available in clear, opaque color, and toners. We have formulas for all types of conventional application methods, spray; electrostatic spray; dip; flow-coat; and centrifuge. Types include: air dry; force dry; two component and bake. Our customers manufacture: brass lighting; musical instruments; apparel fasteners; munitions; elevators; furniture; furniture and architectural hardware; statuary; name plates; fishing lures; jewelry; and other industries manufacturing with brass and bronze. We have been in business since 1890, and focus our efforts to brass protection and maintenance.
Buck Nikolas
G. J. Nikolas & Co., Inc.

Bellwood, Illinois