World's #1 finishing resource since 1989
No login needed: Chime right in
topic 1147
Pretreatment processes before electroless nickel plating
1998
Q. I'm looking for good reliable pretreatment methods for the following substrates for electroless nickel plating:
1) Titanium or 6-4 Titanium
2) Ferrite
3) Parts made of both aluminum and low carbon steel combined
Thanks for your suggestions.
Dan Blaney
---
1997
A. Hi Dan.
For titanium: Please try to get access to a copy of Volume 5 of the ASM Metals Handbook, "Surface Engineering". It has very good treatment of the topics of preparing titanium, refractory metals, and other exotic and hard-to-plate metals. One of the techniques for titanium is nickel plating followed by baking to diffuse some nickel into the titanium.
For ferrite: Although I know that ferrite must basically be iron, and despite all the ferrite donuts on my computer peripheral cords, I'm afraid that I don't even know quite what ferrite is :-) But if it's a sintered metal, it's murder trying to plate it without impregnating it first.
Steel-aluminum parts sound are very difficult to properly clean and activate. I would suggest you talk to a manufacturer of a proprietary zincate, since they probably have case histories to support why their product is better than the generics, and one of them may cover preparation of mixed metal parts. Good luck.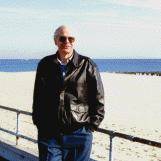 Ted Mooney, P.E.
Striving to live Aloha
finishing.com - Pine Beach, New Jersey
---
---
September 4, 2009
Q. Dear Sir, I introduce myself to you as DEEPAK METRANI, I have an Electroplating business. I am doing Electroless nickel plating, and I am facing problems of Adhesion. I request you to please give me Pretreatment cycles of various steel materials. Thank you
Deepak metrani
owner - HUBLI , KARANATAKA, INDIA
---
September 4, 2009
A. There are entire chapters of books that cover this subject. Also, saying that the substrate is steel is like saying that a Yugo is car. Yes, it is, but there are a lot more factors with the definition of car and there are dozens of steels, and many require a slightly different pre plate process.
Get a good book on the subject, as can be found from the front page of this site.
James Watts
- Navarre, Florida
---
July 2013
A. Hi Deepak. James is correct that there are many steels, including leaded and heat-treated, and require special pretreatment cycles. But the most common cause for poor adhesion is parts that are not truly clean. For plain low carbon steel, soak cleaning, followed by electrocleaning, followed by acid activation is the usual pretreatment. Good luck.
Regards,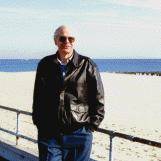 Ted Mooney, P.E.
Striving to live Aloha
finishing.com - Pine Beach, New Jersey