World's #1 finishing resource since 1989
No login needed: Chime right in
topic 1142
Environmental Issue: air emission factors for plating
A discussion started in 1998 but continuing through 2017
1998
Q. I need to estimate air releases for a small process facility for passivation, alkaline clean, sulfuric acid etch, electroless nickel plating, chem etch and chem film operations. Any suggestions as to where I might get information, examples, what I should use for emissions factors etc?
R. W. Orr
UMEP
---
1998
A. I have encountered that problem a few times and can't provide any good solution. Basically, it is an evaporative loss situation that is difficult to estimate. You will need to determine the evaporation rate and the concentration of sulfuric acid, alkaline ions, metals, etc. in the vapor. Some consultants for larger companies have conduced air sampling to determine the emissions. I have been able to avoid this problem due to recent changes in the air regulations for NYS. I suspect that the emissions from these sources are very small (on the order of less than 100 pounds per year). Please let me know the result of your search. Thanks.
Harry Ching
nysefc/SBAP
---
1998
A. I have only seen two published studies on this:
NIOSH publication 85-102, "Control Technology Assessment: Metal Plating and Cleaning Operations" by Sheehy, Mortimer, Jones, and Spottswood, Dec. 1984.
"Air Pollution Control of Plating Shop Processes", W.E. Powers, Plating & Surface Finishing, July 1986.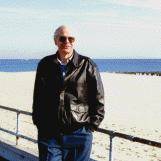 Ted Mooney, P.E.
Striving to live Aloha
finishing.com - Pine Beach, New Jersey
---
1998
A. The release from all of these processing solutions, with the possible exception of the chem film, is much more than evaporative, with heavy mist from the electroless nickel, hydrogen gas and acid mist from most of the others, caustic mist from alkaline electrocleaners. And the chem film could very well be hexavalent chromium. What do you call a small process facility?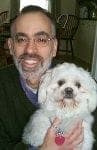 Tom Pullizzi
Falls Township, Pennsylvania
---
1998
A. I have done air emission testing before for metal particles in the air. Would the same procedure be applicable? In that case, and air pump draws about 300 to 400 cfm in about couple hours through a 0.8 micron filter. Then the filter is digested in nitric acid and analyzed. If you have any environmental laboratory in the area, they could help you. The NIOSH specs for those are something like 7000 series methods.
Mandar Sunthankar
- Fort Collins, Colorado
---
1998
A. I just came across a report by EPA's Common Sense Initiative (CSI) on the net (National Metal Finishing Resource Center, NMFRC) about Hard Chrome. This report mentions EPA method 306, etc. for air concentration measurements. Is it something that may be applicable?
Mandar.
Mandar Sunthankar
- Fort Collins, Colorado
---
1998
A. EPA publishes the AP-42 emission factors guidance document for many types of emissions. For your nickel plating, use Section 12.20 Electroplating Table 2.19. For the clean and etch operations, emissions are only considered significant if the tanks are air sparged. In that case, use equation 3 in Section 12.20 for estimating uncontrolled emissions due to air sparging. I think chem etching is included somewhere, but I don't know exactly where. Chem Filming is usually ambient temperature so there are no emissions.
You can find the AP-42 emission factors at http://ttnwww.rtpnc.epa.gov/ <--Ed. note: Sorry, readers, this link no longer works 10/18/97.
Scott Fetter
LMTAS - Fort Worth, Texas
---
1998

Thanks for the great information, Scott! This is exactly what I and the others were looking for. I tried the address and I see that they've moved the site to http://www.epa.gov/ttn
I don't know if it's an exceptionally busy place or what, but the night I called, response was so agonizingly slow (79 bytes per second) that navigating the site was impractical. So I'm taking the liberty of providing the complete address, direct to the AP-42 emission factors page: http://www.epa.gov/ttn/chief/ap42etc.html <--Ed. note 02/02/03: Sorry, readers, this link no longer works either.
P.S.: Chem-filming is chromate conversion coating, and involves a solution of hexavalent chromium, a "Class A" chemical. Per OSHA and ASGIH standards, any tank containing Class A chemicals requires exhaust ventilation--but you say there are no emissions. Anyone have OSHA feedback on this?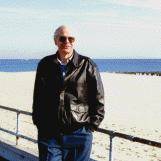 Ted Mooney, P.E.
Striving to live Aloha
finishing.com - Pine Beach, New Jersey
---
May 13, 2016
A. I am an environmental engineer and have had to prepare many air emissions reports for companies that have plating lines. There are guidelines with default emission factors that are useful on the South Coast Air Quality Management District (SCAQMD) for So. California website. Many of these factors come from AP-42 or have been vetted and would apply in other areas as well. The website is:

http://www.aqmd.gov/home/regulations/compliance/annual-emission-reporting Look at bottom for guidelines.

http://www.aqmd.gov/docs/default-source/planning/risk-assessment/quadrennial_atir_procedure.pdf?sfvrsn=2 (see page 21)

Remember that chem-film and other solutions...if it is not agitated/heated or rectified it usually does not have heavy metal emissions. Good luck!
Barbara Ross
- Fullerton, California