World's #1 finishing resource since 1989
No login needed: Chime right in
topic 1139
Non-chromate conversion coatings
An ongoing discussion from 1997 through 2014 . . .
1997
Q. Dear Colleagues:
As part of an ongoing international research effort we are looking for non-chromated conversion coatings. Conversion coatings are frequently used in metal coating applications to chemically improve the corrosion and adhesion properties of the target metal composite. Often these conversion coatings contain hexavalent Chromium. However, due to changing environmental regulations and pollution prevention requirements, a significant push exists to find new, alternative conversion coatings products that do not contain Chromium. Several non-chromated conversion coatings are known to exist and we are interested in passing the information on to our large U.S. client. We would sincerely appreciate your reply if you have any information related to such products, processes, or know of a contact name or ongoing research in the field of non-chromated conversion coatings.
Sincerely,
Stefan Susta
, Chemical Engineer
Reston, Virginia
---
1997
A. There are many commercial chrome free conversion coating on the market today. They can give inferior to comparable performance depending on the required results. For painted surfaces, the probability is high that an alternative is available. For mil spec. unpainted testing, the probability drops off significantly.
Mitch Kassouf
water technologies
---
1997
A. Chromate conversion coatings are used in volume on zinc and cadmium plated articles, and to a smaller extent on other plated finishes. They are also used on aluminum, both as a final finish and as a preparatory finish for painting. Chromate final rinses are used after phosphatizing of steel.
The thing is -- just like when trying to replace cadmium plating, chrome plating, or zinc chromate paints -- you have to look at the individual application and decide which properties are important for the application and which are not ... because nothing can have ALL of the properties of something else, or they wouldn't be two different things :-)
If you are hunting for a generic answer covering every situation, it's that nothing is as versatile, easy, forgiving, robust, reliable, and inexpensive as chromate. But, as Mr. Kassouf says, there are certainly times when chromate-free may be very workable. It's a matter of individual requirement though, not finding a universal magic elixir.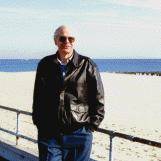 Ted Mooney, P.E.
Striving to live Aloha
finishing.com - Pine Beach, New Jersey
---
1997
A. Dear Mr. Susta,
QUALICOAT, a "quality label" organization for powder coating aluminum, a part of the association ESTAL (European Surface Treatment on Aluminium) in Europe, conducted a survey to find out which chrome-free conversion coatings in the market give results equivalent to that of chromate conversion coatings so that they can be put into the QUALICOAT Specifications. Amongst the many proprietary products, 3 or 5 of them were selected to be an alternative for Cr-containing products.
You can contact QUALICOAT/ESTAL to get detailed information on the products tested and recommended at the following address:
ESTAL c/o
AC-Fiduciaire SA, PO Box 10, CH-8027 Zurich, Switzerland
Contact: Mr. Joseph Schoppig
Please find below the names of the 4 chromium-free conversion coating systems for aluminum approved by QUALICOAT.
NAME of SUPPLIER, PRODUCT, COUNTRY, LIC.NUMBER, DATE
Henkel KGaA, Alodine 4830/4831, Germany, 001, 12.16.96
Brent Europe Ltd., Pyrene 7/77, England, 002, 12.16.96
Novamax Technologies Novacoat 400, Spain, 003, 12.16.96
Pocoat Tecnologias Brugal 9TP-AS, Spain, 004, 12.16.96
Sincerely,
Timur Ulucak
aluminum extrusions & finishing - Istanbul, Turkey
(Member of Executive Committee of ESTAL)
---
1997
A. I hope people are not looking for alternatives to chromium because someone says chromium is bad.
There is a misunderstanding about chromium due to so much talk about health concerns related to hexavalent chromium. I believe there is a need for more education out there to explain that all chromium is not bad, it is only the hexavalent form. There are trivalent chromate plating and conversion baths being invented and marketed.
We do ingest chromium via vitamin tablets. It is one of the essential ingredients for good health. The hex-chrome is the only form that penetrates the human cell membrane, and consequently responsible for cell damage.
Anyone has more information and can explain better? Please do so.
Mandar Sunthankar
- Fort Collins, Colorado
---
---
Pretreatments for aluminum powder painting
1998
Q. Dear Sir,
I read your reply dealing with non chromated conversion coatings as a pretreatment to powder painting.
Could you give me your opinion related with the use of a non-sealed flash anodic layer over aluminum? Is it a good pretreatment for external architecture uses? What about cost considerations?
I will appreciate very much your answer.
Regards.
Giraudo Gustavo
Argentina
---
1998
A. Mandar:
I think you expressed it well. I would only add that the world is perpetually busy, preoccupied, and numb. One of the results of this is these all-or-nothing attitudes toward things. The WW2 postwar period was an environmental nightmare because nobody gave even a passing thought to the environment as we carpet bombed our suburbs with insecticide nearly daily, and dumped hex chrome in seemingly every vacant lot.
As we pay the price, with multi-million dollar chrome cleanups around every corner, we look back and think what jerks our parents were. Now the pendulum has swung the other way to today's rabid mindless pressure to totally eliminate cadmium, chromium, phosphates, and all decent metal finishes. At some point, of course, a plane will crash, or weapons will blow up spontaneously, or brakes will fail, and our children will look at a world where every building, every machine, and every household item is shorter-lived and notably inferior to what it should have and could have been, while the junkyards are overflowing, representing wasted labor, wasted money, wasted precious resources -- and think what jerks their parents were

----
Mr. Gustavo:
Anodizing is expensive, of course, compared to non-electrolytic treatments like chromating, trivalent chromating, or the non-chromate substitutes. If you're going to bear that expense, I don't know that you wouldn't be better off just finishing up the anodizing process with coloring and sealing, and eliminating the powder coating.
Anodized but unsealed aluminum is not good as a final finish, but can be a good base for adhesive bonding; I don't know how well it would serve as a paint/powder base. A very good question, and I hope that one of our readers can enlighten me as well as you.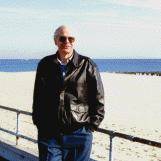 Ted Mooney, P.E.
Striving to live Aloha
finishing.com - Pine Beach, New Jersey