World's #1 finishing resource since 1989
No login needed: Chime right in
topic 1134
Electropolishing Plain Carbon Steel
A discussion started in 1997 but continuing through 2017
1997
Q. I'm interested in obtaining a smooth (LE to 1micron) finish on some spheroidized 1080 specimens. I'd also like to avoid surface damage and so would prefer electropolishing over mechanical polishing. If anyone out there has electropolished plain carbon steels I'd greatly appreciate any advice (incl. pitfalls) you'd be willing to give. Specifically:
* what type of electrolyte is preferred (I've experimented with 20 Perchloric/70 Ethanol/10 Butyl Cellosolve)?
* what improvement should I expect in RMS roughness (how strongly dependent is this on initial mechanical finish - say 240 vs 600 grit)?
Jon Almer
Northwestern University
----
Ed. note: The worst disaster in the history of the American metal finishing industry resulted from using perchloric acid in electropolishing. Please review letter 9408 before even considering its use.
---
1997
A. A Brite has a chemical polish or brite dip that was very bright on the samples they had at the Cleveland Sur-Fin.
James Watts
- Navarre, Florida
---
---
2000
Q. Hi!
I'm currently working upon electropolishing carbon steels using R.Edmonsons solution (75% Glycerine/@5% Hydrochloric acid ). the solution works well for "electromachining" purposes but there is no gloss imparted to the polished surface.Also sometime I have "pitting" problems..why so? and could you suggest a brightener for better results?
thanks
Ivan
Ivan Gaspari
- Italy
---
2000
A. Ivan:
We are not familiar with Edmonson's solutions, but we do know that a lot of the published methods are intended for metallographic evaluation of a substrate, not for industrial processing to brighten, clean, passivate, or deburr a metal.
Proprietary electropolishing baths for carbon steel are available.
With best regards,
Ed Bayha
Metal Coating Process Corporation - Charlotte, North Carolina
2004
Q. Hi,
I am trying to polish carbon steel (6%) using electroplating. I had tried from a supplier's solution with H3PO3 and their patent product, the result was not good; no shiny and blur formed on the surface.
Anyone can recommend me a better solution?
Thanks.
Eric Koh
Plating - Singapore
---
2006
Q. Hi; please give me information about electropolishing process on the steel & cast iron. I need to get good surface metal before nickel & silver decorative plating. Thank you
HAMID REZVANI
- TEHRAN, IRAN
---
December 10, 2009
Q. Hi,
What's the best solution for electropolishing carbon steel?
One suggested Glycerine/Hydrochloric acid. But he was not sure about it.
Any idea?
Thanks,
H
Hamid S
Post-Doc - Canada
---
---
2005
Q. Sirs,

I would like to electropolish one of our component which require very good surface finish and should be non-sticky (fibres should not stick over it while passing). I would like to know the best process and chemicals available for electropolishing of cold rolled low carbon steel sheets.

Also would be glad if you could suggest few precautions and preparatory steps to be followed during the process to get good surface finish and best results.

Thanks in advance.
Vijayalakshmi.S.R
Design Engineer - Coimbatore, INDIA
---
---
Electropolishing AISI 1095 turns it black instead of chrome-like
2007
Q. Our material is AISI 1095 . We want chrome-like finish how do we get it? We have tried once but it got blackened.
Gaurav Sharma
business owner - India
---
2007
A. AISI 1095, if I am not mistaken, Gaurav, is a high carbon (0.95% C) plain steel, not a stainless steel. As such, it cannot to my knowledge be readily electropolished.
Your question is a bit tricky, as we don't know if you are a well-versed and experienced plating shop who has managed to electropolish this carbon steel in the past despite the difficulty, or if you have no experience at it and just assumed you can do electropolishing of any metal at will. But please take a look at the applicable chapter in the Electroplating Engineering Handbook and see if that helps. There are firms like MPCP which conduct seminars to instruct shops in electropolishing. Best of luck.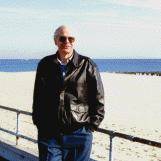 Ted Mooney, P.E.
Striving to live Aloha
finishing.com - Pine Beach, New Jersey
---
2007
A. You've got the wrong conditions -- either current density is wrong, temperature or possibly the bath composition. Tell us what you are doing and how you are doing it, then we may be able to help.

Trevor Crichton
R&D practical scientist
Chesham, Bucks, UK
---
---
Electropolishing MAKE-UP solution for low carbon steel lighting reflectors
September 6, 2010
Q. Hi! I am PRIMO a technician in a simple electroplating shop here in the middle east.. I would like to be technically guided by doing "ELECTROPOLISHING". I made a make-up solution which didn't work..Here's the data: SULFURIC ACID - 15%, PHOSPHORIC ACID - 63%, CHROMIC ACID - 10%, WATER - remainder, TEMP - 52C, CURRENT DENSITY - 50-1000 ASF.

We are planning to find a process in electroplating so to lower our cost in manufacturing the lighting reflectors. Currently our fabricator is using stainless steel which is a little bit expensive so we're finding ways to electropolish a LOW CARBON FLAT SHEET if possible. My question is, can we electropolish low carbon steel or flat sheet to make it luster with this composition?

If not, please suggest another make-up solution or an alternative plating process that will cut our cost of plating and that will give the luster for those reflectors ... I'm thinking of FLASH CHROME but do I need to have the flat sheet buffed or mirror polished before the flash chrome to get the luster or how? ALL HELP will be very much appreciated
Samson Barrameda
jobshop employee - Manila, Philippines
---
---
Electropolishing of Carbon Steel Crankshaft
August 17, 2017
-- this entry appended to this thread by editor in lieu of spawning a duplicative thread
Q. Hi everyone,
We are trying to have mirror surface on a carbon steel Crankshaft. I want to do this with electropolishing, so I have some questions about the electrolyte and the preferred voltage, and it will be very helpful if you know any formula because I don't find any formula in any handbooks.
salar rohani
- Iran
---
---
Electropolishing High Strength Steel
September 19, 2017
Q. Hello, I am trying to electropolish high strength steel. I have previously experimented with a solution of phosphoric and sulfuric acid, but found that pitting was unavoidable. I am currently trying a solutions of ethanol 80%, perchloric acid 60% (6%), and water 14 mL. I find that this polished the steel extremely quickly (about 15 seconds), but I get a white milky coating on top of the steel that seems like a layer of oxides. I have been running the electropolish bath at 60V (that voltage atlas gives me an even white film), and found that at 45 V a weird brownish/red sludge appears on the surface (insoluble anode product?). Is there any advice on how I can get rid of this white film/improve the process?
Jack Forman
Student - Englewood, New Jersey, USA