World's #1 finishing resource since 1989
No login needed: Chime right in
topic 1126
Best coating for rust-stained galvanized roof?
1998
Q. I have a question about galvanized metal ... what are the best coatings for galvanized roofs (corn cribs) that have rust stains on them?
Arthur Brown
Painting by Brown's
---
1998
A. Hi Arthur. The question is whether they are *really* rusting or not. A powdery dust that you can scrape or wire brush, with corrosion pits below is indeed indicative of true rust. But galvanized metal which exhibits a shiny, adherent, but rust-colored stain is not truly rusting! Rather, this is just a phenomenon that often occurs in galvanized materials (due to intermetallic alloying of iron and zinc, I understand), and is not indicative of the end of the useful life of the galvanizing.
A paint which will stick well, like self-etching primer is good, and it's necessary if you have real rust. You can apply something like Ospho [affil. link to info/product on Amazon] first just in the rusted areas, if the rusted areas are scattered, then paint the whole roof. Good luck.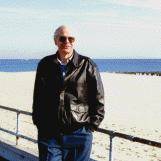 Ted Mooney, P.E.
Striving to live Aloha
finishing.com - Pine Beach, New Jersey
---
---
1999
Q. We live in Hawaii and are planning to repaint our galvanized roof. Do we need to prime the whole roof before painting or do we prime only the rusty areas?
gerri kahili
- Hawaii
---
A. Hi, Gerri. Getting good adhesion to galvanized surfaces is notoriously hard, so you must prime the entire roof with self-etching primer for galvanized surfaces =>


Regards,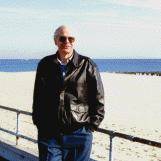 Ted Mooney, P.E.
Striving to live Aloha
finishing.com - Pine Beach, New Jersey
---
---
1999
Q. "Rust Restorers"? My question is, do they work and if so how do they work?
I have used one type in particular called Extend [affil. link to info/product on Amazon] on my truck to try to stop some small rust spots from getting out of control and it apparently works because they have not spread since the application 3 years ago ("RUSTOLEUM" makes a similar product).
I was also curious to know if there are any similar products used to coat rusted areas of galvanized roofing prior to refinishing or painting to keep the rust from resurfacing?
Kevin Mott
- Newport Rhode Islandaff
---
2002
-- this entry appended to this thread by editor in lieu of spawning a duplicative thread
Q. I have wondered what kind of paint do I need to paint my galvanized steel roof. Where can I buy the paint.
RANDY BUI
- BERLIN, MARYLAND
---
2002
A. Hi, Kevin. Extend, Ospho, naval jelly, rust converters, etc., are phosphoric acid based compounds, and the idea is that they convert red rust to a combination of a more adherent and less porous black rust, plus phosphate conversion compounds. The very best paint jobs, like OEM automobile painting, always include a factory applied phosphatization before painting. These after-market products, applied under field conditions, are not as good as true phosphatization, but they simulate it to the extent possible.
Hi, Randy. Unfortunately your question is just a bit vague, because we don't know the age of the roof or why you are painting it. If it's quite old and rusty, any primer for metal, followed by any outdoor paint designed for metal is probably okay, although a Rust Converter [affil. link to info/product on Amazon] first might be a good idea.
If it's a newer roof, the galvanizing can definitely cause you adhesion problems. Scrub with trisodium phosphate [affil. link to info/product on Amazon], then use a self-etching primer for galvanized surfaces. Good luck.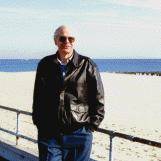 Ted Mooney, P.E.
Striving to live Aloha
finishing.com - Pine Beach, New Jersey
---
---
September 25, 2010
Q. I am a student and we have an experiment on finding ways on what to do with a very old and rusty galvanized roof. Other than applying a primer and painting it, are there other ways?
Shammy Lorenzo
- Manila, Philippines
---
September 27, 2010
A. Hi, Shammy

I don't quite understand your experiment, but if you are looking for theoretical ways to try to extend the life of the roof without coating it: you could bolts blocks of zinc to it as is done with ships, or you could apply a voltage to make the roof cathodic with respect to something as is done with ships. You could also try applying a rust converter without painting it and see what happens. Good luck.

Regards,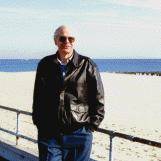 Ted Mooney, P.E.
Striving to live Aloha
finishing.com - Pine Beach, New Jersey
---
---
May 30, 2013
Q. I am planning on painting the roof and the exterior walls of my inherited estate on a very tight budget. I'm in search of some professional advice on the types of products I need. I have 20 year experience in heavy construction, mostly concrete (bridges, hydro dams) as a labourer, so I am quite capable of setting up scaffolding and breaking out the rollers and brushes.

Here is my story:
The home is completely white. It was built in 1918 with an additional section added on in 1978
- older section--cedar siding (white) with storm windows (white)
- 1978 section---vinyl clapboards (white) on second story (field rock on bottom half)

The plan is too paint the ext walls blue and keep the windows white.

a). The best price I found for paint is at Reno-Depot. They have an exterior latex flat finish paint by Denalt uncolored for $81.99 per 5 gal/18.9L -- would this be recommended?
b). The prices jump to CIL signature semi gloss latex 100% acrylic for $169 per 5 gallon? 18.9L
c). Kilz one coat water based acrylic for $153/5g/18.9L...recommended for siding, fences, etc.

I do understand that cheap paint sometimes costs more in the long run -- any advice?

Next question---The roof

1918 section---galvanized 6 sided high gauge thickness steel shingles which never leaked and in great condition except for surface rust. This roof is too huge to wash with household vinegar or TSP or even light sandblasting would take forever
1978 section---a softer smoother type of metal roofing in sheets which are 100% and rust free (doesn't need paint at all but needs to match the older roof which really needs paint).

The outcome I have in mind is an exterior blue with white windows and shutters, white fencing on lower veranda and support beams and second story balcony ... the roof I don't know ... I've seen red roofs on blue/white trim homes and they look sharp. Any ideas?

I realize there are many questions here to answer, most importantly the rusty roof. Looking forward to hearing from professionals with experience concerning these questions only.

Sincerely,

Derek Derek Hazus
do-it-your-selfer - Gaspe coast, Quebec, Canada


---
June 3, 2013
Hi Derek. I'm just the website administrator, with a bit of theoretical metal finishing knowledge, but no practical hands-on painting experience. So we'll have to hope that a pro reads this and helps you. The only thing is, asking for recommendations about specific brands of paint offers shills a chance to pose as satisfied customers (it actually happens all the time), so it's hard to tell the generous sincere replies from the fakes :-(
Good luck.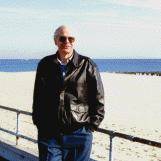 Ted Mooney, P.E.
Striving to live Aloha
finishing.com - Pine Beach, New Jersey