World's #1 finishing resource since 1989
No login needed: Chime right in
topic 1109
Sodium Polysulfide price/manufacturer?
1997
I'm on the staff of a research group attempting to assemble an economic model for one of McDonnell Douglas' helicopter manufacturing facilities. The model is almost complete, but I am having an extremely hard time finding a manufacturer/ price for the chemical sodium polysulfide, if anybody has any relevant information. Thanks,
DJ Wiegand
, Chem. E.
-Michigan Technological University
---
1997
I am having a hard time understanding where sodium polysulfide is used in the manufacture of helicopters. Perhaps in waste treatment? If so, check with the supplier! Ask the guys who gave you the list of chemicals they're using.
I do know you can get sodium polysulfide from most lab supply houses. Check your Mallinkrodt, J.T. Baker, Merck, or equivalent catalog.

Bill Vins
microwave & cable assemblies - Mesa (what a place-a), Arizona
---
1998
I am also looking for polysulfide solutions,both sodium and ammonium, I have managed to source sodium tetrasulfide in an ALFA (Johnson Matthey ) catalog,but have had no luck with any pentasulfides.
Can any one help!
Thanks
Elizabeth Harvey
University of Limerick
---
1998
I had also some trouble in finding commercially available sodium polysulfide. I went back in the chemical history of polysulfide sealing compounds. They are produced from liquid polysulfides for example by Morton International.
Morton Int. is using sodium polysulfide as intermediate in their production but it usually will not be isolated.
I found a second source, also a producer of liquid polysulfides.
Here is the contact person: Dr. Lange, Company Akcros
best regards
Amadeus Wiesemann
---
1998
I can think of two applications for polysulfides in the metal finishing industry.
1. It is used as an additive in zinc cyanide solutions to overcome metallic impurities. If this is the case, any supply house of brighteners for the zinc solutions will sell you polysulfide under commercial names.
2. It is used for testing protective layers of silver deposits. In this case, the quantities you need are very small and you can probably get it from fine chemical suppliers like Sigma, Merck etc.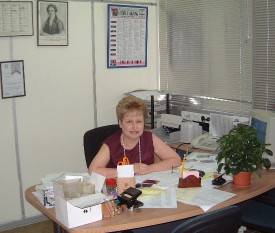 Sara Michaeli

chemical process supplier
Tel-Aviv, Israel
---
1999
I am the Assistant Superintendent for a unit that commercially produces sodium polysulfide. I would be happy to provide MSDS, quality information and customer service contacts to anyone that may need this product.
Alan Massey
Degussa Heraeus - Mobile, Alabama
---
April 8, 2008
Alan Massey, Mobile Al offered to supply an MSDS for sodium polysulfide. How do we contact Mr. Massey?
Walter Lydick
- Jackson, Mississippi
---
February 11, 2009
Dear readers: I am the Plant Engineer for a production unit who manufactures Sodium Polysulfide.

In fact, I am Alan Massey's replacement! I would be happy to provide MSDS, product and customer service information for our product.

Sincerely,
JONAH KLEIN
Evonik-Degussa - Mobile, Alabama
---
2001
Sodium polysulfide is available at expochem on the net.
Jim Harshman
- Sarasota, Florida
---
2003
Sodium Polysulfide is available from Best Sulfur Products in Fresno, CA. I came across this question on Google and was brought to this site with the link provided. I hope this helps.
Richard Croft
Best Sulfur Products - Fresno, California
---
2004
Any suggestions as to off the shelf sources of supply in Europe. I want to use the product short term to detox small amounts of laboratory cyanide wastes until such time as these wastes can be returned to the mine circuits once the mine is commissioned in about 3 months time.
Denis Muir
- Sweden
---
2004
Hi, Denis. Please see our Directory of Chemicals & Consumables. Most of the plating supply houses listed there will have this in stock since it is used for the several purposes previously mentioned. I personally have never heard of detoxing cyanide with sodium polysulfide though.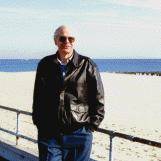 Ted Mooney, P.E.
Striving to live Aloha
finishing.com - Pine Beach, New Jersey
---
October 27, 2010
HELLO WE ARE MANUFACTURERS IN MEXICO sodium polysulfide, AND IS USED IN MOST OF THE INDUSTRY
FERNANDO Alc'īzar Salinas
- irapuato,mexico