World's #1 finishing resource since 1989
No login needed: Chime right in
topic 1107
Typical metals and soils in electroplating job shops
1998
I have a doctoral student interested in applying non-solvent cleaning options to a typical electroplating job shop. One particular question we have at this time is some indication of the typical mix of metals & soils encountered by a "typical" job shop. I realize that every job shop is different, but we would appreciate any information on any shop.
Thank you.
Mike Ellenbecker
U. Massachusetts Lowell
---
1998
My suggestion is that s/he look up 'Plating' in your local yellow pages, phone a shop owner, and ask if s/he can visit for a day. A *real* understanding of the soils encountered by one plater in one day will make the study of far more value than any compilation based on book learning.
To be blunt, your student won't have any inkling what s/he's talking about, and can contribute nothing of value to us, until s/he sees the trucks arrive with the dirty parts and leave with the plated ones because the soils can range from greases to oils to buffing compounds to lacquers to shellacs to fingerprints to footprints to asphalt to lipstick; from scale to rust to water stains to laser burns; the parts can be flat or round, rackable or barrel plateable, and can have holes that are impossible to fill or empty. They can be made of any metal, or any alloy, or any combination of metal; or any combination of metal and non metal.
We in the industry see hundreds upon hundreds of studies of our industry, often paid for with grant money, none of which are ever worth the 15 minutes it takes to scan them, let alone the weeks it took to write them.
To come up with something that works you have to dismiss the things that don't work, and understand the symbiosis between the cleaning solution and the tanks, material handling equipment, and operators. S/he has to learn before s/he can teach, and that won't happen until s/he spends some time in a plating shop.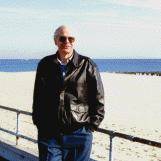 Ted Mooney, P.E.
Striving to live Aloha
finishing.com - Pine Beach, New Jersey