World's #1 finishing resource since 1989
No login needed: Chime right in
topic 1102
Pitting problem with acid copper plating
1998
Q. I am having a pitting problem in an acid copper plating bath. The parts are 3-dimensional bronze plumbing parts. The parts are sanded, vapor degreased, electrocleaned, acid cleaned, 10% sulfuric, then plated at 10 to 15 ASF. The bath is 25 opg CuSO4, 4%v.v. sulfuric and 95 ppm Cl-. The bath is air agitated. The bath has been carbon treated 2 months ago when this problem came up, but it didn't help. The bath was analyzed for metals as follows:
Nickel 210 ppm
Zinc 55 ppm
Iron 350 ppm
Lead 11 ppm
Cadmium 60 ppm
The bath is bright blue.
If anyone has any suggestions I would appreciate them.
chris Shea
---
1997
A. Check for a source of fine bubbles. Is there an air leak in the suction side of your filter pump?

Bill Vins
microwave & cable assemblies - Mesa (what a place-a), Arizona
---
1998
A. Try to plate a non cast part and look if the problem still exists.
If there are no pits you have to change your pretreatments.
If the problem is your plating bath, add an anti-pitting agent to your bath.
Gabriel Schonwald
Bnei Berak, Israel
---
1997
A. I have seen this a lot of times, pitting in bright acid copper can be controlled by very very good filtering.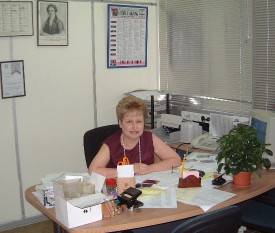 Sara Michaeli

chemical process supplier
Tel-Aviv, Israel
---
1997
A. Dear Chris, Try a cyanide copper strike first,the concentrated sulfuric acid from the bath will have a tendency to pit before plating. Also a little wetting agent will help.
Good luck,
David
David Guleserian
- Rhode Island
---
1997
A. I think I'd side with David on this one. Depending on the alloy, I would not be surprised to see that the acid copper bath is attacking it. Looking with low power magnification (loupe), is this 'pitting' perfect hemispherical craters that are associated with gas evolution from some source, or is it roughness?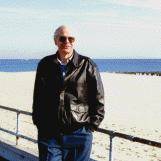 Ted Mooney, P.E.
Striving to live Aloha
finishing.com - Pine Beach, New Jersey
---
1999
A. Dear Chris,
Try to add to your pickling bath before Cu plating some amount of brightener you use with copper plating bath. Let me know if this helps you overcome your pitting problems.
Best regards
Skowronek Jerzy
- water treatment - Sweden
---
1999
A. SOUNDS TO ME THE CHLORIDES ARE TOO HIGH. I WOULD DECANT TO REDUCE TO AROUND 60 PPM. HIGH CHLORIDES WILL AFFECT THE CARRIER COMPONENT IN THE HIGH CURRENT DENSITIES CAUSING STRIATIONS, AND MAKE IT HARDER TO CONTROL BRIGHTENERS. IF ANTI-PIT AGENT doesn't WORK, I'D TRY THIS NEXT, IF ALL CLEANING POSSIBILITIES HAVE BEEN PERFORMED ON THE PARTS.
JOHN ROLLINS
PLATING - FRIDLEY Minnesota
---
August 10, 2015
A. Dear seniors,

I have experiences regarding this pitting problem in acid copper ... all everything mention in this forum are correct in my view, such as:
- insufficient good filtration will generate pitting
- too high cloride also
- even sonetimes excess of additive also

So sometimes we have to try one by one from those possibilities.

Q. But the question I would raise to this forum is can we know that the pitting from hullcell plate? Because sometimes the pitting doesn't show in the hullcell but appeared in the part. Does anyone has idea about this? Because my concern is if we can control by hullcell then its more easy to control it on the solution
diki mulhaedi
chemicals supplier - jakarta, indonesia
---
August 2015
A. Thanks Diki. If the pitting is not present on Hull Cell panels, a next step might be to try a "hanging Hull Cell"; this has holes in it and actually sits in the main plating tank so you can look for problems that don't appear in the standard Hull Cell test, but might appear in this situation. Alternately you can rack (or "wire") Hull Cell panels to your plating racks to see if they pit when carried through the whole cycle.
Regards,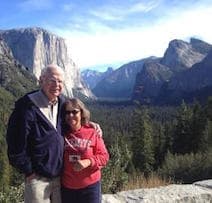 Ted Mooney, P.E. RET
Aloha -- an idea worth spreading
finishing.com - Pine Beach, New Jersey