topic 10993
Car Rims Polishing
My company is dealing with motor parts & furniture handles polishing. We intend to learn car rims polishing. We would be appreciate if you could assist us the following:-
1) How to polish car rims in a right method?
2) What is the right tools or equipment to use in the process?
3) Types of wheel in polishing?
Please advise / help us for the above as we very keen to learn from you.
ALOYSIUS PHILIP
- KUALA LUMPUR, MALAYSIA
---
Need more information for proper answer. What is the material involved? Other than mirror finish, are there areas that do not get polished? What volume of wheels are involved? Do you want to do these manually or automated? Wheel rims are tricky and can be done in a number of ways. More than likely, these wheels are made from aluminum alloys and are subject to material handling problems.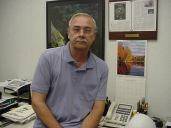 AF Kenton
Hatboro, Pennsylvania
---
I am tring to polish my 1994 Ford Escort and I can't get them to shine I have tried everything from 0000 steel wool [linked by editor to product info at Rockler] to a buffing wheel. Do you no anything to help me get them to shine.
Thanks,
Gene T Dircks
- Barnegat, NJ


If you have a question in mind which seems off topic, please Search the Site