topic 10992
Mirror polish
Our company needs to mirror polish tubing for an architectural project, approx. 500 meters, is there a special automated machine for this?
Regards,
John O Reilly
- Mullingar , Co Westmeath, Ireland
---
As to your question about tubing mirror finish. Their used to be a company in Wisconson called Randbrite that had machinery to polish tubing. I do not remember the city. Sorry.
Bill Elliott
- LaPorte, Indiana
---
John,
I'm not faimilar with any specific manufacturer of equipment, but it can't be that hard to make your own. I would also think that if you have to buy the raw material, which may be the case, your supplier should know how to do this or can get you what you want. Nearly all manufacturers have sources and/or know how.
To be more specific about your need and details on how to do this, I need to know the raw material, diameter, and length of product to be helpful. Just bright or are you working toward a surface finish RMS.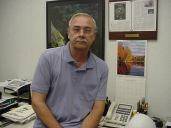 AF Kenton
Hatboro, Pennsylvania
---
For a one-time only situation you probably don't want to buy polishing equipment. Depending on the degree of perfection you need in the mirror polishing, you might look into electropolishing. This is probably faster than mechanical polishing and can give a great surface finish. The degree of leveling or absolute flatness required could be a factor, try it on a short piece first to make sure results are satisfactory to the client.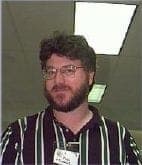 Paul Tibbals, P.E.
gas & electric
San Ramon, California, USA
(My opinions are not related to nor a statement of my employer's)


If you have a question in mind which seems off topic, please Search the Site