topic 10961
Drawing lubricant on wires causing excessive foam in spray cleaners
We paint shelves made from mild steel tube and mild steel wires (1.4mm Dia.). When we clean the wires in a caustic based cleaner, we get a vast amount of foam. We know that this is caused by the drawing lubricant on the wire, but our supplier is reluctant to look at alternatives. We use an anti-foam material at the moment but this just causes a lot of scum on top of the tank.
Two questions:
1) What would happen if we just used hot caustic solution in the cleaner, relying on the drawing lubricant to act like a surfactant? (please bear in mind that I'm at the limit of my techno-knowledge here!).
2) Are there any other - say physical - ways of removing foam from a bath?
Paul Beel
- Durham, UK
---
One way of solving the problem would be to get a sample of the drawing lube.
Now, you say that the spray cleaner does not foam (excessively) without the lube. So submit the drawing lube to your cleaner supplier. They have access to hundreds of surfactants, they will put some cleaner base into a beaker, insert an air sparger, and start adding your drawing lubricant. They they will start adding surfactants to try to find one that doesn't react to the lube by exiting the beaker.
Then they will call the new cleaner formulation "X-PBUK-235" and give you 50 pounds to try in your spray application.
If it works, they remove the "X" and voila!, a new product, and another happy and grateful customer.
Tom Pullizzi
Falls Township, Pennsylvania
---
Another clever way to overcome the problem is to use causticless product which means no alkaline cleaner but good and usefull neotral cleaner. The cleaner will not react with the lubricant to produce soap and the organic part of the lubricant will not dissolve in the solution and there will be no soaps in the solution and as a result no foam.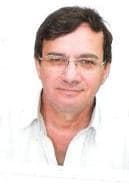 Yehuda Blau
YB Plating Engineering and Quality - Haifa Israel
---
Just a quick note: Some drawing compounds are called soaps. I have solved the very same problems just by using Hotwater before the cleaner removes all and keeps compounds out of caustic cleaner.
Chris Snyder
plater - Charlotte, North Carolina
---
A good observation, Chris, and a great resource conservation tip. My only caution is that a shop should try some parts in a beaker of boilng water in the lab before making an actual line change. One friend heard of this "hot water cleaning" method, and rearranged his pretreatment to implement it, only to discover that hot water did absolutely zero for the soils he was dealing with :-(
Ted Mooney, P.E.
finishing.com
Pine Beach, New Jersey
---
If your supplier won't look at alternatives you should.
1)The caustic is probably contributing to the problem more than the surfactants in the cleaner you're using now. KOH, or Caustic Potash, reacts with oils to produce the chemical definition of soap, which foams. ditto for NaOH, or Caustic Soda.
2)None physical, other than not putting it on in the first place. If you can't control the drawing lube look at Mr. Blau's suggestion of a more neutral cleaner, and maybe at lower temperature. Mr. Snyder also makes an excellent point that should be tested before anything else.
3)Some defoamers float, particularly at higher temperatures. You may be better off finding a different defoamer that stays in solution.
Jeff Watson
- Pearland, Texas


This public forum has 60,000 threads. If you have a question in mind which seems off topic to this thread, you might prefer to Search the Site