topic 10931
Analysis of Copper Alloy Bright Dip Solution
Hey Folks,
I came up with a method for analyzing the copper alloy bright-dip solution at our plant, but am looking for feedback from others who may have more accurate procedures. We use a sulfuric/nitric/hydrochloric solution.
The analytical method I am using is as follows:
1. Measure specific gravity of solution using hydrometer. Record value.
2. Analyze for HCl by titration against mercuric nitrate. Record value.
3. Analyze for total acidity by titration using sodium hydroxide. Record value.
Calculations:
H2SO4 = Total Acidity X (S.G.-1)/(S.G. of H2SO4 - 1)
HNO3 = Total Acidity - (H2SO4 + HCl)
Since I've incorporated this procedure, we have both extended our bath life and the quality of our copper alloy luster, however, the lab standards I've prepared yield inconsistencies regarding actual acid proportions. Has anyone out there come up with something better using volumetric/gravimetric analyses?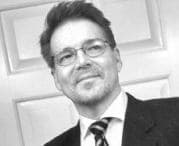 Randall Fowler
- Fowler Industrial Plating, LLC
Cleveland, Tennessee, USA


This public forum has 60,000 threads. If you have a question in mind which seems off topic to this thread, you might prefer to Search the Site