topic 10866
Best way to polish
I am doing some work as a tooling finisher. My question is as follows...best way to polish and finish to a 3micron diamond finish a 55mmdia tapered bore 70 to 75mm long. Any insight anyone? This is the first time I have quoted on this type of tooling. I have generally had tooling that is other than concentric and tapered to a sharp bottom corner.
Michael Hein
- Sydney, NSW, Australia
---
I've got a couple of questions for you. What is the overall size of the part and what is the material? Two inches+ is a fairly large ID and length; therefore, it sounds as if might have to be done in milling type equipment and not a secondary abrasive process.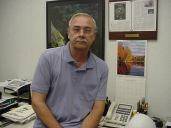 AF Kenton
Hatboro, Pennsylvania
---
Dear Mr. Hein:
We routinely plate and polish tools (basically plastic injection molds), so we consider us good for polishing intricate as well as simple geometries to a mirror (2-3 microinch) or ultramirror finish (less than 1 microinch).
So, perhaps if you told us more about the initial condition of the tool. What is the substrate metal and hardness, what is the initial surface finish and of course the general geometry, we could recommend some steps.
Guillermo Marrufo
Monterrey, NL, Mexico
---
Gentleman, thank you for you combined quick and questioning response.
The tooling I am involved with is plastic injection molds. I have polished and finished them to a very high standard, and my clients to date are more than happy. The bores and other shapes have generally been finished to an EDm spark eroded finish. I use a pnuematic diprofil and assorted attachments and simple elbow grease to attain an above standard finish. If a 220grade finsh is required...then that is supplied.
I also am specialised in tool and die repair using all forms of heat processes. Minor and major repairs of "missing" surfaces are reclaimed to be remachined. Oddly enough I too then finsh off the reclaimed "areas" to and agreed standard.
I have developed tooling to do my work..and have "re-invented the wheel" several times. Some of my attachments are patent worthy. but that is another story.
The tooling (mold) is generally P20 or H13. Spark eroded finish...sometimes only roughly milled,sometimes ground. The bores turned out to be "magnificently easy to achieve a 14micron finish. Apt for heat treatment and for final finishing.
How did I achieve it? I thought outside the square. Why not use the simple hone that mechanics use to hone out engine blocks. I modified and made out of aluminium extrusions several sets of ascending polishing grade stones.starting at 220,320,400,600,800,900,1200grade using kemet stones and lubricating fluid. The battery powered drill was an easy choice, although I did have access to a mill. My initial thought was how the hell am I going to do this job?...now I have taken on similar tooling that is in fact a diameter 20mm smaller than my original brief. How to do it? ...using the same as before, only using a smaller hone...such as a brake cylinder hone.
I am pleased that I have received a response from two people with information to pass on. I would be pleased to hear more from Mr AF Kenton of Nova finishing systems, and Mr Guillermo Marrufo of Monterrey NL Mexico.
Thanks again for a prompt reply to down udder
PS Sorry I'm so long winded.
Michael Hein
- Sydney, NSW, Australia
---
Michael,
I've been thinking about your approach to new problem. Actually it sounds as if you are on the right track. I am concerned that standard mechanical processes may not be the best way to go, because I think you might also have a flat and level problem to consider. Also, you again did not give the over all dimensions of the part and volume to consider other alternatives. If previous system worked before and it ain't broke, don't fix it.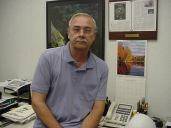 AF Kenton
Hatboro, Pennsylvania
---
Michael:
Even though I couldn't help you this time, I'll be glad to do it the next. Meanwhile, it's good to know that there are people out there so far away that can give a hand. Isn't it? But it wouldn't happen without the initiative and dedication of the Finishing.com people.
Best regards for you in Australia and thanks for Ted and Tom. Bye.
Guillermo Marrufo
Monterrey, NL, Mexico
Ed. note: Thanks so much for the kind words, Guillermo! Especially when you were helping someone else, not looking for help yourself :-)


This public forum has 60,000 threads. If you have a question in mind which seems off topic to this thread, you might prefer to Search the Site