topic 10860
Zinc plating and possible inclusion of chromium in the process
I understand that chromium is often added in the zinc plating process to enhance shininess. Does anyone have an idea as to what the maximum amount of chromium that would be added would be? We are trying to defend a case in which zinc plated fasteners were used in a kitchen instead of stainless steel and there is a charge that there could be chromium in the zinc plating which could be injurious. We are quite sure these amounts would be very small and not harmful but we need some sort of range of practical usage in order to make this claim.
Charles L. Wachs
- Long Grove, IL. U.S.A.
---
The issue is not really that there is chromium "in" the zinc; and if there was it would not necessarily be a problem anyway because there is certainly far more chromium in stainless steel than in zinc plating.
The issue is that zinc plated material is almost always "chromate conversion coated". A very thin gel of hexavalent chromium is applied to zinc as a post-treatment. Usually, it is hexavalent chromium.
But we would need more detail to even understand your question, let alone even try to quantify the chromium. What kind of kitchen fasteners are we speaking of? All sorts of hardware is zinc plated and chromate conversion coated--probably 95 percent of the fasteners you would see in a hardware store. But it is not a proper food surface, so how are they used and what kind of injury are you alluding to?
Ted Mooney, P.E.
finishing.com
Pine Beach, New Jersey
---
There'd have been a lot more chromium in the stainless steel! But as a metallic film chromium protects from corrosion, and as a constituent of stainless steel it imparts the corrosion resistance that we expect of stainless steel.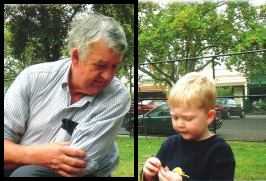 Bill Reynolds
consultant metallurgist
Ballarat, Victoria, Australia
We sadly relate the news that Bill passed away on Jan. 29, 2010.


This public forum has 60,000 threads. If you have a question in mind which seems off topic to this thread, you might prefer to Search the Site