topic 10825
Looking for some kind of aluminum "Bright-dip" rub on
I have been reading articles on anodizing and polishing aluminum and have come across the Bright-dip bath method for brightning aluminum. I am trying to shine gas tanks and stacks(exhaust) on semi-tractors for show. I own a large shop that I polish regularly in, but bathing these parts would be almost impossible. Is there any formula/gel/spray/rub on version of the bright-dip formula that could be applied without having to remove the parts. Any help would or ideas be greately appreciated.
Also I have not been able to find a good formula for Bright-dip, so if anyone has the ratios for that and would give them to me I will experiment with it.
Thanks.
Eliot Hull
detailing - Chippewa Falls, WI
---
Eliot,
The mixture for a true bright dip contains nitric acid, and phosphoric acid, and water, heated to almost boiling temp..definately NOT something you want to "experiment" with unless you have proper PPE, tanks, and ventilation..it is VERY nasty stuff, best left to the professionals. I have had decent results from a product called "Mother's Mag & Aluminum Polish [linked by editor to product info at Amazon]", its basically just a buffing compound, so if you are doing large truck gas tanks, be prepared to roll up your sleeves and get into some serious manual labor. But this stuff is nowhere near as nasty as the aforementioned bright dip, and gives a good shine to aluminum, as well as other metals.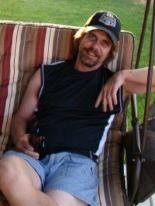 Marc Green
anodizer - Idaho


This public forum has 60,000 threads. If you have a question in mind which seems off topic to this thread, you might prefer to Search the Site