Where the world gathers for
plating, anodizing, & finishing Q&As since 1989
-----
Sink roll in hot dip galvanized strip causes dents

Q. I would like to mention a problem in our line, which is dents coming from sink roll. It badly effect the quality of our strip. We tried to solve the problem by cleaning the sink roll after taking it out from bath. When we place the roll again and start the line, similar problem appears again. It is very surprising for us that when we examine the roll for dent cleaning no such big lumps are found over the roll which may cause such a big dents over the strip.
I will be very grateful to you if I get some solution to this problem.
Regards,
Subhashis Chowdhury
steel - Jamshedpur, Jharkhand, India
2001
"Hot Dip Galvanizing of Steel Structures"
by Kuklik & Kudlacek
from Abe Books
or

Affil. Link
Your purchases make finishing.com possible
"Handbook of Hot Dip Galvanization"
by Maass & Peissker
from Abe Books
or

Affil. Link
Your purchases make finishing.com possible
A. Concerning dents from a sink roll - We have a sink roll scraper, which is a tool we made in-house. I believe and it has a long handle and a blade at the end to scrape the sink roll while it is rolling in the pot. When there is an accumulation on the roll you can feel vibrations in the handle of the scraper. We use it once or twice during the day. Other thing I can think of is a problem with your coating or bath temperature too low or grooves on the surface are plugged so that there is now flow of zinc.
I hope this helps!
Luc Leblanc
- Windsor, Ontario, Canada
A. Several suggestions to your problem:

1. After removing your sink roll, you need to re-machine the surface.
2. If you are using a grooved roll, make sure the edges of the grooves are bevelled (or chamfered) with a "soft" edge.
3. Our experiences with a scraper isn't that great. It works if you catch the build-up soon after it's formed, but they're difficult to remove if it's had time.
4. Also, drill "drain holes" in the trough of the grooves at some periodic distance.
Karl Hermann
- Fort Wayne, Indiana, USA
---
Sink roll grooving is important and chamfering is recommended. you have not mentioned size of roll.
In one case we coated sink roll with HVOF carbide and the reported life is 2 1/2 months.
P T Bindagi
spray metallurgy - Bangalore, India
2006
---
---
2006
Q. Dear sir, I'm working in continuous galvanizing line having capacity of 26TPH, producing sheet of thickness 0.12 to 0.6 mm. Sometimes pit marks are observed in galvanized sheet. What is the reason for pit marks?
Harsh postiwala
Essar - Hazira, Gujarat, India
---
2006
A. Pit marks can be formed in many ways . If your CRFH Material is good being paid off at your entry section then many of the causes can be eliminated. The number one reason for pitting in my experience is the of a build up of iron fines on the pot turn roll " sink roll " . Having a scrapper for this roll helps greatly. Other then that replacing the roll is the only other option. Masking the problem may be done by lowering the tension setpoint at the bath. Keeping a consistent bath temp is key to not allowing buildup to occur. Also skin passing your material may help but not eliminate the problem you're having .
Mark Postema
- Rancho Cucamonga, California, USA
---
---
Q. I want to know the material and manufacturing process of sink roll & support rolls in detail.
Adarsh Naidu
shift Engineer - Nagpur, India
2007
Hi, Adarsh. The manufacturing process for specialty machinery parts "in detail" probably won't be offered to you, as free public forum responses from readers tend to be only a paragraph or two :-)
If you can't find the details in a book, please consider retaining a galvanizing consultant for this project, or contact a manufacturer of galvanizing equipment for their advice. Best of luck.
Regards,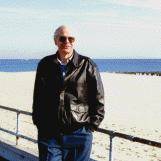 Ted Mooney
, P.E.
Striving to live Aloha
finishing.com - Pine Beach, New Jersey
---
---
Sink Roll size vs. Rear Stabilizing Roll size
May 15, 2009
Are front Sink roll is smaller then are rear stabilizing roll. Would someone know this reason for this.
Ralph Duckett
work on a galv line - Hamilton, Ont, Canada
---
---
Q. We are facing rotation problem of sink roll at galvanizing line. Further, what action is to be taken?
Vibhay Taywade
engineer - Mumbai, India
August 9, 2011
A. Check your sink roll Arms. Change them if using it for a long time.
Prashant Sharma
- Kolkata, India
December 17, 2022
---
---
-----
Excessive edge build-up in hot dip galvanized sheets/coils
May 16, 2012
Q. This problem occurs once in a while, and in batches, in our HDG line in mini mill. It occurs mainly with softer IF products.
I'm interested to learn possible root causes. if this has to do with baffle adjustments or incoming shape to CGL or non-uniform coating.

thank you
Nipun Mst
metallurgist - Columbus, Mississippi, USA
---
May 18, 2012
A. Dear Nipun,
I will assume that the edge build up is not severe because it appears in batches and only to soft material like IF. Based on these assumptions, here are a few pointers.
1. Is the cold rolled strip slitted? If so, look out for burrs on the edge of cold rolled strip.
2. Air knife settings. Most critical, the air knife lips must not have undershoot/overshoot. If unavoidable, reduce it as much as possible.
3. Low molten zinc temperature. Zinc freezes at the edge first and will be more difficult to wipe off.
4. If strip coming out of molten zinc have crossbow, there is a tendency for edge build up. Changing zinc bath correcting roll and sink roll position will correct or reduce the cross bow.
I am sure the same problem also affects the hard material; but due to the higher tensile strength, it does not stretch as easily as the IF at the edge.


Best regards

Voo
YK Voo
- Karachi, Sind, Pakistan
---
---
Sink roll adjustment in galvanizing line
May 14, 2014
Q. Dear Sir,
In MSC galvanizing line we produce galvanized strip between 750 - 1300 width and 0.4 - 2 thick and the coating is GA 100 - 270 Gr/m2.
Zinc pot is ceramic
Sink roll is 316L
Brushes Stellite 6

Problem is: difference in air knife parameter when the sink roll changes, meaning that by changing sink roll, the pass line will change but there is a stand for sink roll adjustment before installing in zinc pot.
What we did: 1- checking of calibration sensors,
2- checking of sink roll position during stop of line and tension in strip and the air knife position was the same,
3- Danially Co offered us to use ultrasonic sensors on air knife to measure directly the air knife position.
Thank you
Jamal esfahan
steel making employee - ashouri, Iran
---
---
September 16, 2014
Q. Hi sir. Sandip, working in steel in India in super galvanizing line. Capacity of line is 0.3 mm to 3 mm thickness and width capacity is 750 mm to 1550 mm.
I want to know about pitting defect on the sheet surface.
Please provide me full theory about this matter. Once again I ask you.
Thank you
sandip singh
- khopoli, Maharashtra, India
---
"Hot Dip Galvanizing of Steel Structures"
by Kuklik & Kudlacek
from Abe Books
or

Affil. Link
Your purchases make finishing.com possible
September 2014
A. Hi Sandip. "Full theory" about the defects would require a book .
rather than a forum response, but if you can explain your current situation, and/or try to phrase your question in terms of the excellent response offered by Mark Postema, the readers can hopefully help you move forward towards less pitting. Good luck!
Regards,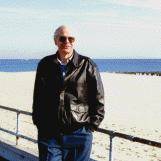 Ted Mooney
, P.E.
Striving to live Aloha
finishing.com - Pine Beach, New Jersey
---
---
November 13, 2021
Dear sir ,
I'm working at 25 TPH Galvanizing unit running with 0.6 to 0.12 mm Thickness sheets. My query about pit marks defects are not really solved satisfyingly. So can you please give me a short but actual reason about how this defect evolves over the GP after coming out from the zinc bath?

Vijendra Das
- Dalli Rajhara
---
February 12, 2022
A. Better provide a photo of pit marks for analysis.
Mike Wang
Integrated supplier of Galvanizing - Shanghai
----
Ed. note: Photos should be attached to e-mail to mooney@finishing.com for posting here.
---
---
June 2, 2022
Q. We're battling to prevent wrinkling/ crease/ buckling effect especially on thin wide material in our Continuous Galvanizing Line.

Strip is heated up to 680 °C and just before Galvanizing reduced to 460 °C. Some remedies helped but not always, including tension adjustments in the furnace or reduce the line speeds.

Our Main pot roll assembly is not adjustable WRT steering capabilities. We can only adjust the front stabilizing roll to create a tension differential in the pot area.

We are not experts to adjust the gain on our bridle tension controller which can help with any tension dips from prior tension zones etc.

Anyone have an idea what to do?
Albe Hoffman
- South Africa, Cape Town