topic 10809
Chrome Plating on Nitinol Metal
Has anybody out there had any success plating chromium onto Nitinol metal? The metal is approx. 55%Nickel, 45%Titanium. Is there some sort of chemical or mechanical activation that will provide 100% adhesion?
Ralph Peltier
- Providence, Rhode Island
---
What kind of activation steps have you tried so far? Was is some kind of combination of activation commonly used for nickel and for titanium?
Tom Pullizzi
Falls Township, Pennsylvania
---
This may be tricky. I know that titanium and its alloys cannot be plated by conventional methods; instead they must be nickel plated then fired to fuse the plating to the basis metal. After this operation, the part may be plated with good adhesion. I've heard that Nitinol is gold plated for medical use, so processes are out there...
Michael Brewington
- Salisbury, Maryland, USA
---
I hate to disagree with any one but we have plated titanium by blasting followed by a nickel strike. This sounds pretty conventional to me.
Martin Trigg-Hogarth
surface treatment shop - Stroud, Glos, England
---
Tom,
Thanks for the reply....we have tried mechanical (grit-blast) and chemical (nitric or HCl acid), alone or in combination. I know these are not the conventional methods of activating titanium, but I was hoping someone could suggest the proper chemical activation material/step(s).
Thanks again,
Ralph Peltier
- Providence, Rhode Island
---
I will confirm that Nitinol can be plated with gold.
Jon Quirt
- Fridley, Minnesota
---
Ralph,
My suggestion to how you activate Nitinol is follow.
1. Alkali clean in 50 gr/l Sodium hydroxide, 50 gr/l Sodium carbonate.
2. Rinse
3. Wet blasting with aluminium oxide"Novaculite 200".
4. Etching in 325 gr/l hydrochloric acid for 3 minutes.
5. Neutralize 50 gr/l potassium sodium tartrate
6. Copper strike in 50 gr/l copper sulfate, 180 gr/l potassium sodium tartrate, 50 gr /l sodium hydroxide. 2,3 A/dm2 20-60 sec.
You can also try this activation method. Blasting is a good method for removing alpha phase. After blasting use etching in 250 gr/l Sodium dichromate and 80 ml/hydrofluoric acid and deionzed water for 60 sec. Rinse in deionized water. Activation in 400 ml nitric acid and 6,8 ml hydrofluoric acid and deionized water. Rinse in deionized water. Follow by a nickel strike and than chrome plate.
Regards,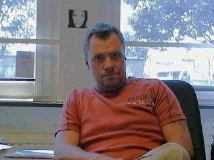 Anders Sundman
3rd Generation in Plating
Consultant - Arvika, Sweden
---
June 9, 2008
Do you know if this process will also activate nitinol for plating with silver or gold?

If not, is there another process you can recommend to apply a silver or gold plating to nitinol with good adhesion?

Thanks!
Mark
Mark Bianco
- Fremont, California


If you have a question in mind which seems off topic, please Search the Site