topic 10744
High pressure water deburring of intricate parts
I work at a company manufacturing probes for CMM's. We currently hand deburr all our products due to the intricacy of the internal features and shape of the parts. We are investigating using high pressure water jets to deburr the parts whilst still on the machine and were wondering if anyone knew anything about a component that could be attached to our current machines to allow this. Ideally the feed should be directional. Can you help?
Andrew Mockler
- Wotton-Under-Edge, Glos., U.K.
---
OK Here we go. How much money do you want to spend? Anything can be done, its just a matter of cost and time. Current technology is available to process parts similar to a in line parts washer. The efficiency depends on the repetitive over lapping pattern of the nozzles. Apparently I can not refer you to the expert and I don't know of any off the shelf adaptations to existing equipment.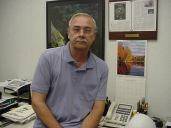 AF Kenton
Hatboro, Pennsylvania
---
I was working on a similar problem several years ago. The success you will have depends strictly on the physical shape of the burrs and the metallurgy of the base metal. Large hanging burrs in hard metal come off well with high pressure water. You might also look into thermal deburring and a process called extrude hone. It all depends on the shape and type of burr you are trying to remove.
J. Mark Runnels, PE
- Augusta, Georgia


This public forum has 60,000 threads. If you have a question in mind which seems off topic to this thread, you might prefer to Search the Site