topic 10711
Mechanical Descaling for Plating Quality Steel Wire
I want to mechanically descale wire rods before drawing so that the finished drawn wire is of plating quality - minimal inclusion of lubricant or scale and the products made from wire be plated.
Can anybody suggest a suitable method?
Pradeep Sampath
wire & allied products - Chennai, Tamil Nadu, India
---
I am sure that the other parameters of the drawing will have at least as much effect on the quality of the wire as the descaling. Pitting, gassing, and other defects along the length of plated wire is a typical problem since the drawing creates deep crevices through the cross section.
Tom Pullizzi
Falls Township, Pennsylvania
---
This question is a little out of my area of expertise and there is a good answer posted; however, your raw material has little to do with the final product. That is, I think you are reducing considerably. Therefore, as stated, it is the drawing dies that are important. If I am wrong, you might want to consider a centerless grinding approach. Otherwise. take a tip from DuPont on how they make nylon.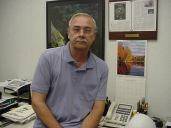 AF Kenton
Hatboro, Pennsylvania
---
Mr. Sampath:
There are 6 basic methods for removing scale and rust from ferrous products:
abrasive blasting
tumbling
abrasive sanding or brushing
pickling
alkaline descaling
salt bath descaling
Obviously some of these are not feasible for wire such as tumbling because of size and blasitng because of poor target efficiency. Others are too expensive or too slow and used only for specialized applications such as salt bath and alkaline descaling. So, that leaves abrasives or pickling. Selection will be dictated by initial condition of raw material, volume, cost, etc. Also a combination of both may deserve a thought.
Good luck!
Guillermo Marrufo
Monterrey, NL, Mexico


This public forum has 60,000 threads. If you have a question in mind which seems off topic to this thread, you might prefer to Search the Site