topic 10705
Bearing polishing in a vibratory machine
We want to polish a thrust ball bearing of size 60 mm dia. , thickness 5 mm, inner hole 30 mm. Our bearing is case hard at hardness of 60. Bearing is made up of Carbon Steel. When we make our piece harder by giving it heat it becomes black. For polishing this bearing we have made our own vibrating. The tub is 24î in radius and its edges are round. We have given it centrifugal system. The thing we don't know is that which kind of media we should use to give it a glass shine. Or what else we can do for polishing or giving it glass shine.
Please help us.
Yasar Arslan
- Rawalpindi, Pakistan
---
It sounds like your machine is a centrifugal system, not vibratory. Normally non-ferrous parts are worked with plastic preformed shaped media. If you have heat treat scale on them, you may want to consider a ceramic media as a first step, then a medium grade plastic. The larger the size the faster it will work. After plastic, your RMS should be around 18-22. Unless you need a smoother finish, you can finish these parts off with either steel or porcelain ball media for brightness. To get smoother finish, you need another abrasive before either burnishing or organic polishing.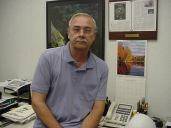 AF Kenton
Hatboro, Pennsylvania
---
Regarding last answer I gave. Ooops. You are working with carbon steel. Forget plastic media. Use a large coarse fast cut, then medium to get 18-22 RMS. Use fine to get to 12-16 RMS, then burnish with good acidic compound. Also, there is a one step chemically accelerated process using only porcelain media.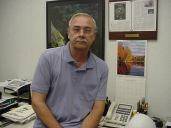 AF Kenton
Hatboro, Pennsylvania


If you have a question in mind which seems off topic, please Search the Site