Where the world gathers for
plating, anodizing, & finishing Q&As since 1989
-----
Formulation for blue nickel plating

Q. I am in search for a good formulation for Blue Nickel plating on brass article. The brass will be dull nickel plated first. After blue nickel plating the surface will be lacquered.
Nagaprasanna Bettadhapura
- Auckland, New Zealand
2001
? Yikes, I don't even know what you're talking about, Nagaprasanna.
Sorry. "Blue nickel plating"?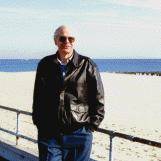 Ted Mooney
, P.E.
Striving to live Aloha
finishing.com - Pine Beach, New Jersey
? Maybe you could be referring to Nickel/Cobalt formula?
Don Leaman
- Orrtanna, Pennsylvania
Q. Blue nickel plating formulation of:

... at 50 °C with nickel anodes has been used for blue nickel plating for decorative application. We have been facing some problem of inconsistent color. Can you please let us know if there is any better formulation available for this process?
Nagaprasanna Bettadhapura
[returning]
- Auckland, New Zealand
---
---
Q. I would also like to find out more about the blue plating process. The method of getting a blue polish finish doesn't matter. Nickel, Cobalt, Electroless, Anodized or not.

I know its being done but it's rare. And there is limited searchable information available with a google search.

How can I find out more? I would really like to plate some blue parts.
Tony Colette
- Canyon Country, California
April 22, 2008
A. Try a plating from a solution with 20 g/L of NiSO4.6H2O, 180 g/L Potassium pyrophosphate K4P2O7, 20 g/L K2CO3 and 12,0 up to 13,5 g/L Potassium cyanide (KCN).
Prepare first the Potassium pyrosulfate solution, then under strong stirring add the Nickel sulfate solution, add the Potassium carbonate. Let cool to room temperature. Add the final Potassium cyanide. Don't worry, no HCN will evolve as the cyanide will be complexed completely by the Nickel.
First the Nickel forms a Nickel pyrophosphate complex (green), then with the Cyanide it forms a Ni(CN)2 - pyrophosphate complex (yellow). It could be a K4Ni2(CN)4P2O7 complex. Do not add more KCN as the K2Ni(CN)4 tetracyanonickelate complex will be formed (orange). This complex is very stable and a plating is not possible anymore.
So finally you've got the solution. Plate at 0,1 - 0,2 A/dm2 under slowly stirring with Nickel anodes or stainless steel grid.
Now comes the point, check the plating time, as you will get a nice blue color after 1 minute 45 seconds up to 2 minutes 30 seconds of plating. If you plate with a Nickel underlayer you will get a grey-blue color and now comes the trick, if you plate after a Nickel (Watt as ex.) then you plate a Gold 2N or 3N layer and finally the blue Nickel you will obtain nice sky blue color. As it's a complex plating process and not purely metallic deposition. it's not easy to reproduce 100% the color. But it's working. Work with air exhaust as during plating a small amount of HCN evolves. The finished and cleaned Blue Ni surface is very sensitive to acids. Just protect the surface by lacquering.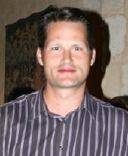 Lionel Zollinger
- Bangkok, Thailand
October 14, 2009
Q. I had got blue color as you suggested. But after finishing lacquer 4-5 days we got white, yellow spots on the surface. Looking like there is not blue color. What can be the reason for this?
BS Ranote
- Chandigarh (India)
May 23, 2023
A. Hi Ranote. I assume you have been using this lacquer in other applications and are confident that the lacquer itself is not the problem?

Are you sure the articles were absolutely dry before lacquering? Are you sure you're not storing the parts in a warm humid environment? Even very small amounts of water or water vapor are able to form an emulsion with a lacquer and turn it white or yellowish in spots.

Send a photo to mooney@finishing.com for posting here if you can.
Luck & Regards,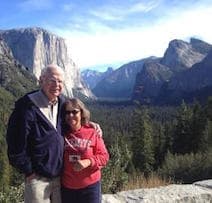 Ted Mooney, P.E. RET
Striving to live Aloha
finishing.com - Pine Beach, New Jersey



Q. Thanks for your immediate response.
As you said there is not any problem with the lacquer. I am also using this lacquer to the other areas and not any problem.
Process of Blue color is Brass-cleaning degreasing-Activation-dull Nickel-Silver-post cleaning with Citric Acid-Hot thermal shock-Gold 3N-Blue Color-Dry in centrifugal drier at 70 ° for 5 minutes and then do the lacquer.
After these 4-5 days we observe yellow points observe under the lacquer and looks like brass.
when I had removed the lacquer then I have found it on the base. So, we don't understand what is reacting with the base after 4-5 days.
Bhupesh ranote
[returning]
- Chandigarh
May 25, 2023
A. Hi again. I have no experience in this, but why are you doing silver plating between the nickel and gold? Is it possible that the gold is not thick enough and is porous, and the silver is interfering with the process or diffusing into the gold?
Luck & Regards,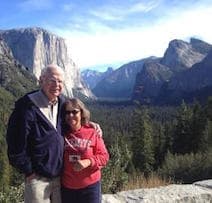 Ted Mooney, P.E. RET
Striving to live Aloha
finishing.com - Pine Beach, New Jersey



---
---
Blue Gold Plating
Q. Hi

Anybody know about any Blue plating (Not blue chromate) like Blue gold plating Or Rhodium blue plating, etc., over brass metal? If any stable plating, please tell me.

Thanks
Sanjeev Tanwar
Chemical Engg, - Chandigarh, India
August 30, 2015
A. Hi. We appended your inquiry to a thread where Lionel offered a very interesting answer. You might also see US patent 4,416,742 "Black or Blue Rhodium Plating"
Regards,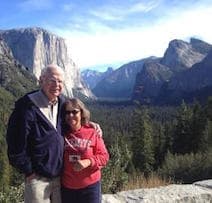 Ted Mooney
, P.E. RET
Striving to live Aloha
finishing.com - Pine Beach, New Jersey
---