topic 10688
Black spot on anodic film
Hello:
I'm working on chromic acid anodizing plant (22 volts, 45 g/l free chromic acid). The sealing is performed using dilute chromates process. the material treated is wrought aluminum alloy 2024 and 7075 series. The problem I have is the presence of black spot on the surface of coating . The examination of the surface is done after sealing by X15 and X30 magnifier.
I ask if anyone may help me to understand the probable origin of these black spot and what is it?
Thank you for any help,
Said Ziane
- Montreal, Canada
---
This problem of black spots may be due to corrosion before anodising.
How do the parts come in to you - are they dry (not oiled)?
Are they degreased and left hanging about?
Try answering these questions and if you find the answer is yes to either of them you may have found your problem.
Walk the line with then and see if there is any step were corrosion could happen.
The corrosion has been halted by the anodising process but the parts need a concession, strip and re-process if you have tolerances to allow for the loss of base material from the strip op.
Martin Trigg-Hogarth
surface treatment shop - Stroud, Glos, England
---
June 30, 2008
hey all
did you have any luck?
we have 1 mm anodized aluminum sheet which develops black spots.
We have not found the cause. We degrease the sheet with an acid based hydrocarbon degreaser, but if there were any imperfections, the acid should make white spots. it only seems to occur when we send the goods to a warmer region.
Dishwashing liquid removes the spots. is this because it is alkaline?
Bahrain sheet techies think it is foreign matter on the sheet which in some way is removed after anodising and leaves small mill finish spots which in turn corrode.
how can we neutralize the corrosion in an economical way?
all suggestions welcome
Regards
Fons Wiesman
signage - Melbourne, Victoria, AUSTRALIA
---
July 3, 2008
What is the thickness of the anodic coating? Is this thickness uniform all over the thin panel? Dimensions of the panel? How is it sealed? How reliable is the seal? Does it pass the ASTM B136-84 [link by ed. to spec at TechStreet] seal test?

It is very difficult to get thickness on thin panels.

Robert H Probert
Robert H Probert Technical Services
Garner, North Carolina
---
July 7, 2008
Hi Fons,
I would like to ask more questions about the nature of the black spots. For example, are they smooth and hard or of a "fluffy" nature like corrosion products often are? However, here a some comments and suggestions.

Perhaps the Bahrain techies are right and there spots on the aluminium which the acid fails to remove. If so, perhaps a light alkaline etch might be effective.

My own suspicion is that the problem lies in corrosion occurring in the sealing stage. Sometimes intermetallic compounds within the aluminium form electrolytic cells causing holes (pits) in the coating. The effect is usually most severe if racks have electrical contact with tanks and cooling coils. Titanium racks (where electrical contact is unavoidable) can also exacerbate the problem. However the electrical potential from the intermetallics can be such that corrosion occurs with the surrounding aluminium.
Actions to take are to electrically isolate racks from tank: strips of plastic will do the job. Keep the seal water at a low conductivity.

Whatever the cause, as the problem only happens when you send parts to hot climates, I wonder if they are completely dry when packed? If not, you will be dispatching them in a mini corrosion cabinet complete with heating to accelerate any corrosion. This will be particularly troublesome if you are wrapping in polythene.

Of course, even if you can avoid the problem during transit, the question of whether the product will corrode in use remains. The questions raised in the previous reply by Robert Probert take you back to fundamentals.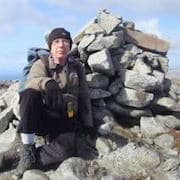 Harry Parkes
- Birmingham, UK
---
July 20, 2009
-- this entry appended to this thread by editor in lieu of spawning a duplicative thread
Gents

I have problem in black spots occur after Anodize the position of black spots is random though on extrusion profile I have quick chat with an expert in Anodizing process he said that this come from extruded operation I not 100 percent believe him yet cause I think the Anodizing process parameter is once of root cause.

If an expert in Anodizing process suggest is right what should I could improve or avoid?

Thank you for your cooperation.
Nakaret Rukstaya
- Lamphun , Thailand
---
First of two simultaneous responses -- July 23, 2009
If your anodizing expert is really an expert, you should believe him - unless you have a strong reason to not believe him.

Guess what-he is correct. The black is highly probably the release agent used on the extrusion die. Sometimes you can not see it because a very thin coat of aluminum is smeared over it. The etch process prior to the anodizing step will remove that film and expose the black material.

The extruder can control this, but many are so interested in product out the door that they care very little about the problem until they lose customers.

I hate extrusions for this reason and have refused to do some customer's work unless they agreed to accept the horrible product. With the right light and the right angle, you can spot many of the spots before they are processed. They are just a lot harder to find.
James Watts
- Navarre, Florida
---
Second of two simultaneous responses -- July 23, 2009
More information: alloy, titanium or aluminum racking, material of dye tank stainless or plastic, process sequence, free acid, dissolved aluminum.

Robert H Probert
Robert H Probert Technical Services
Garner, North Carolina
---
August 17, 2009
How about chemical composition in Alloy I alway found in Al6061 do we need to look into Alloy composition?
Nakaret R.
- Lamphun, Thailand
---
September 11, 2009
Thank you Mr Parkes and Mr Probert for your response. Sorry it took a year to respond but I am new to this internet game.
The shipping in a mini corrosion chamber probably was the culprit. these aluminum panels had acrylic faces on them, which in turn sealed in moisture and slightly moved around during transport thus creating bold spots at the high points on the alum sheet, moisture got in and the rest is history. happy days. we inserted paper in between and no more spots.
Stay tuned for my next adventure into the insane.
Fons Wiesman
sign industries - Melbourne, Victoria, Australia


This public forum has 60,000 threads. If you have a question in mind which seems off topic to this thread, you might prefer to Search the Site