topic 10685
Electro polishing versus mechanical polishing
Q. I am seeking information on the relative merits of electro polishing versus mechanical polishing stainless steel grade 316L for use in a marine environment. Is one superior to the other and why? My reason for seeking this information is because I manufacture LP Gas bottles for use on leisure boats and there is an economic benefit in mechanical finishing but I have been told variously, that electro polishing is superior and, alternatively, that there is no practical difference.
Peter Langabeer
- Melbourne, Victoria, Australia
---
A. The metal should be passivated anyway, and electropolishing is the very best way to passivate. So, after factoring that in, the price differential may have evaporated.
As for electropolishing being better, some may disagree, but the FDA requires electropolished stainless for food manufacturing applications because the surface will be free of nooks and crannies.
Ted Mooney, P.E.
finishing.com
Pine Beach, New Jersey
---
A. Hi Peter,
One benefit of electro-polishing a stainless material is that "passivation" can also be achieved. This might increase resistance to corrosion.
Bill Grayson
- Santa Cruz, California, USA
---
A. Peter:
The previous respondents are all correct. However not only is there a physical variance between a mechanically polished surface of stainless steel but there is also a difference in the chemistry of the surface. The chrome to iron ratio increases significantly with electropolishing, giving rise to the formation of a richer passive layer in the form of a chromium oxide.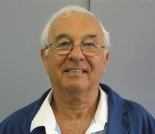 Joel Levinsohn
- Sydney, Australia
---
A. I'm not disagreeing with you, Joel, but can you point us to a published article that makes such a claim and quantifies it? I have not known used electropolishing solutions to contain a disproportionately low percentage of chromium (indicating chromium left behind on the surface), although I'm not saying that they don't. And I'm having trouble visualizing how the solution can remove burrs and asperities if it does not aggressively remove the chromium in those asperities as well as the steel and nickel.
Ted Mooney, P.E.
finishing.com
Pine Beach, New Jersey
---
A. Allow me to firstly apologize for my belated response to Ted Mooney (Sept 2001) but my preoccupation with the recent, sad and catastrophic events that occurred in NY and Washington, proved too much of a distraction for me. Hence the Finishing site did not receive my usual and full attention. Allow me to express my heartfelt sorrow at the destruction and loss of life and assault not only on the USA but mankind.
Regrettably there is very little available in the way of published scientific papers dealing with electropolishing and the majority of the research undertaken in this field has been industry based by individual enterprises. Subsequently I am unable to direct you to any articles specifically relating to this topic but you will find many reputable electropolishers individually claim and substantiate that the process is responsible for the preferential removal of iron from from stainless steel in their promotional material.
In support of my assertion (Sept ) I can only make reference to samples of 300 series stainless steel, tested independently on my behalf on a Spectrolab S Optical Emission Spectrometer as per Instrument's Manual and ATS QAP # 1014. The average results registered:- Cr/Fe ratio of 3.94.
However let me add that the results of such tests may differ from sample to sample, subject to the variables inherent in electropolishing. Principally, these are processing times, composition of the electrolyte, positioning and distance of the cathodes, amperage and temperature. To explain the removal of the burrs and asperities, it has to be understood that the anodic process first targets the high density areas regardless of their metallurgy. (Similar to a lightening conductor.) This is then followed by the preferential removal of the iron over the other constituents contained in the alloy comprising chromium, nickel, carbon and other minerals depending on the type of stainless steel.
I have endeavored to keep my answer concise and trust that I have not contributed to any confusion resulting from the brevity of my response.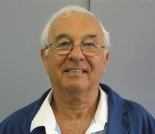 Joel Levinsohn
- Sydney, Australia
---
A. As a start in published references, see "Electropolishing Stainless Steel in Phosphoric-Sulfuric Acid Baths, Faust and Pray, American Electroplaters' Society, Proceedings of Educational Sessions of the 29th Annual Convention. June 1941. page 104.
In that article, another paper dealing with differences in structure with mechanically polished surfaces, along with surface characteristics, corrosion resistance, etc. The reference is incomplete, but here it is: The Iron Age, April 11, 1940.
Tom Pullizzi
Falls Township, Pennsylvania
---
A. Tom Pullizzi's comments bear me out. There really is no published material on electropolishing of any consequence and yet today its inclusion, and sometimes mandatory inclusion, in manufacturing is very significant. Maybe the industry is being coy about it. Ted Mooney alluded to the FDA recommending its application and we know of other Federal Government Authorities who through thorough examination of its benefits, have advanced the cause of electropolishing.
Since the early forties, there have been amazing strides in the development of test equipment and scientific analysis not just in the material sciences and metallurgy, enabling us to appreciate more fully the phenomena of electropolishing. I know of no single electrochemical process, possessing such a broad range of applications; enhancement of corrosion resistance of austenitic stainless steels, sizing of precision components, the production of surfaces to reduce bacterial proliferation and culture, deburring, just to name a few.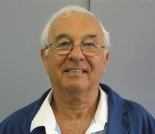 Joel Levinsohn
- Sydney, Australia
---
A. Hi Joel,
The reference cited is one from the earliest set of reference books that I own. Electropolishing has been studied and reported on since that time and probably before then. I would guess that there are several dozen articles, and several textbooks that will enumerate the science of electropolishing to a point at which a dedicated high school graduate could learn the art. The Iron Age reference is supposed to have the information requested in this letter.
The coyness found on some of these pages, and in the industry in general, is due to the fact that no one will give away hard won proprietary information. I number myself in this group, of course. The art of electropolishing is proprietary, but the reading of the literature and patents by a person skilled in other areas of metal finishing can provide much information.
I sometimes get paid to perform literature searches as part of making a living as a consultant in the finishing business. I listed one reference which I put my hand on in exactly 30 seconds, but I won't spend the hours and days necessary to do a proper literature search or white paper unless I could get paid for it. I could not afford to do this, and keep financially solvent at the same time.
Do you know if the Iron Age article has the information attributed to it by the Faust and Pray? If it does, and the electropolished surface has different and improved characteristics, which of course it does, then this letter and it's replies can inadvertently (or on purpose!) sell electropolishing as people find it on the Internet. Not sell something to a world that doesn't need it, but to provide the information to make an informed decision on what kind of finishing will make the best product.
Perhaps someone will have need of my services to provide reference material, and someone will contact you when they want to augment their finishing of some product. Is that why we're answering all these letters?;-)
Regards,
Tom Pullizzi
Falls Township, Pennsylvania
---

Dear Ted,
A quick note to thank you and all contributors (past and future) to my question about electro polishing. It is reassuring to know that, notwithstanding commercial objectives, there are many people willing to share their knowledge. Thanks to one and all.
Regards,
Peter Langabeer
- Melbourne, Victoria, Australia
---
A. Thank you for the kind words, Peter, and we're glad that you found the site to be of value. As for the allusions to coyness vs. sharing that run through this thread: People post here neither solely in hopes of getting commercial benefit, nor exclusively for social reasons and camaraderie. Rather, it's a mixture that simply is what it is :-)
Ted Mooney, P.E.
finishing.com
Pine Beach, New Jersey
---
A. Read this; I just today went to an electropolishing shop in my neighborhood, and showed the owner samples of my hand polished surgical steel. He said "I could not possibly make these parts shinier than you already have..." He also said that he would be hard pressed to fully polish the odd dimensions that these parts have. Clearly, the only advantage to electropolishing is the inherent passivation that occurs during the process. With a hand finish, you can just passivate after polishing, and the surface is as corrosion resistant as electropolishing. I trust this guys opinion as he has been in the business electropolishing for a number of years, and by telling me that he can't do better than my polishing process, he lost a considerable amount of my business. He was just being honest and didn't want to make me pay for a service that I clearly didn't need.
Hope this helps,
Jeff Swayze
- B.C.
---
A. Hi Jeff,
I can't follow your leap to the conclusion about the only advantage to electropolishing being etc; each process has advantages which are hard to quantify. Some instruments are impossible to economically justify hand polishing, and so would not be a candidate for your particular process.
Tom Pullizzi
Falls Township, Pennsylvania
---

A. Jeff, your entry brings out the important fact that electropolished items are not necessarily brighter than mechanically polished items. In fact, they sometimes are not as bright, as some hazing can be associated with electropolishing.
But I have to agree with Tom that you have made an unjustified leap of logic that, because brightness and passivation were the two parameters of significance in your case, that they are the parameters of significance in all cases. Not true!
No matter how well it's done, at sufficient magnification every mechanically polished part will always resemble a plowed field, because that's what it is: a plowed surface. The size of the abrasive will control the size of the clods & depth of the furrows, but they are always there. An electropolished surface resembles a calm bay with gentle swells and gentle troughs because the high points and asperities have been dissolved away. This can be very important when the issue is freedom from "tooth" for easy cleanability (electropolished heating coils and dairy equipment), freedom from microscopic nooks and crannies that can harbor bacteria (crucial in pharmaceutical work), and guaranteed absence of miniscule burrs & clods of metal breaking free under stress (critical on medical devices like stints). Thanks again.
Ted Mooney, P.E.
finishing.com
Pine Beach, New Jersey
---
January 2, 2013
Q. I have 18/8 flatware. The flatware looks great but has a lot of minor, non deep, surface scratches. I have a polishing wheel. Can I tell from looking if it has been electropolished (which would make using a polishing wheel non-recommended I think?) If it is mechanically polished, can I assume that I can take off the minor surface scratches with a polishing wheel? Thanks for your help and recommendations!
Gordon Braun
- Placentia, California, USA
---
January 2, 2013
A. Hi Gordon. With a few minor exceptions like pharmaceutical work, mechanical polishing is fine. Go to it, without concern.
But most people learn a lesson in humility when they attempt to polish; it's not nearly as easy as it looks. You can't remove scratches with a really fine polish because it's like digging the foundation for a skyscraper with a teaspoon: it would take forever. So you'll probably find that it is a time-consuming and frustrating proposition, going from one grit size to a slightly finer one to a slightly finer one...
But with patience you can certainly do it. Good luck.
Regards,
Ted Mooney, P.E.
finishing.com
Pine Beach, New Jersey


If you have a question in mind which seems off topic, please Search the Site