topic 10619
Stainless Steel Mirror Finish on Small, Mass Produced Parts
We have contracted with a company in China to mass manufacture a small and inexpensive stainless steel encased electromechanical medical device ($5 per device to manufacturer). We have specified mirror finish on 316 stainless. The parts to be polished are essentially cylinders closed at one end, about .25" diameter, .50" length, .025" wall thickness, only the exterior needs to be polished.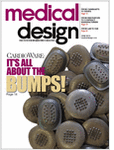 Provides design and manufacturing professionals in the Medical Device Industry with cutting edge technical and market information they need to develop, manufacture, and bring to market finished devices in today's fast paced and cost conscious medical device market.
Subscribe FREE
(USA & Canada)
They have been unable to achieve mirror finish via tumbling with some sort of ceramic triangles. I assume that this is too abrasive to give mirror finish. I have heard of the use of (1) tumbling with walnut hulls, (2) vibrator with corncorb and burnishing paste, (3) electropolish, (4) chemical polish without electrodes.
I have several questions:
1. Which of these techniques is most promising?
2. What are the relative costs of each?
3. Electropolish would seem to be best for several reasons, not least the reduction of microbial growth on electropolished surfaces. Is it practical for such small, inexpensive parts?
4. Are there any other techniques that we've overlooked?
Thanks.
Eric Klein
- Mountain View, California
---
You are correct about supplier problem. However, what is more important here is, what is the existing surface finish of the part? If you are starting out with a rough surface finish, over 35 RMS, you may need a multi-step process. Because of the size of your part, my guess you are more likely around 22 to 25 RMS. That means that if the part is to be used in medical applications, you still need to reduce or improve the RMS down to at least 12 to 16 RMS before you should consider plating processes. A fine cut ceramic or LWII composition might get you down to 16-18 RMS. From there, there are options, but I prefer dry organic processing. A dry organic abrasive might improve RMS to about 10-12 and from there a fine organic polishing mix might get you a 4 to 8 RMS. Time cycles depend on equip.used. Please advise if you need more info.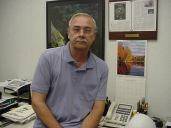 AF Kenton
Hatboro, Pennsylvania


This public forum has 60,000 threads. If you have a question in mind which seems off topic to this thread, you might prefer to Search the Site