topic 10530
Corrosion resistance of stainless steel
I need to prevent corrosion on series 400 stainless steel against salt water. I'm thinking about electropolishing. Can anybody help me with this matter or make some suggestion?
FlavioStramare Ribeiro
- Campina Grande do Sul
---
Electropolish will delay the corrosion, but 410 is mostly iron and a little chrome. It has no nickel and will rust, probably in weeks if it is warm and moist with a trace of salt.
James Watts
- Navarre, Florida
---
400 series is quite unhappy in salt water. Either use one of the 300 stainlesses, or plate the 400. But if you're going to plate for corrosion resistance, it would seem that you don't really need any kind of stainless to start with.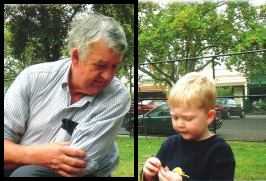 Bill Reynolds
consultant metallurgist
Ballarat, Victoria, Australia
We sadly relate the news that Bill passed away on Jan. 29, 2010.
---
Electroless nickel has a long history of success fighting corrosion in marine areas. It¥s a good candidate. There are other alternatives like copper-nickel-chrome, tin or even organic finishes that are sprayed and baked.
Good luck.
Guillermo Marrufo
Monterrey, NL, Mexico


This public forum has 60,000 threads. If you have a question in mind which seems off topic to this thread, you might prefer to Search the Site