Not a lecture hall but a roundtable with a seat for you!
60,000 topics spanning 36 years. Education, Aloha, & Fun
topic 10480
Refinishing Antique Metal Bed Frame
A discussion started in 2001 but continuing through 2018
2001
Q. I was surprised to find this web site and am not sure how this will all work, but if you can help me I will be grateful!
Years ago I purchased an old metal frame bed at a church rummage store in Connecticut. It was the first "big-boy-bed" for my then 2 year old son. I had no money so was quite pleased that I had found a bed for $15.00. I still have the bed, but do not use it because I have almost ruined it by not realizing it's value both as an antique and sentiment.
It is quite high and has a solid metal arched headboard and foot board. It has steel frames which hook the two ends together. There is a beautiful original floral decal at both ends. What I have done is to paint it twice, once in a bright blue and then with several coats of white. Both times I have painted around the decals.
What I want to do is strip the paints off, preserving the decals and repaint it with the original brown glaze type paint that was on it.
Is this a job I can do? Should I have it done professionally? What products would I use? Do you have any clue as to what the original paint would have been? Can the decals be saved? I don't know if you answer these types of questions, but I have nothing to lose by asking.
Thank you in advance,
Donna H.
[last name deleted for privacy by Editor]
- Roselle, Illinois
---
2003

Q. I also have a similar bed and situation...my bed is apparently from the 1920's and has the Simmons label on it as well. It needs to be refinished, but I would like to do it in a very cost effective, simple manner, preferably myself. Could you please advise as to where I can obtain more information?

L Evans




- Kelowna, British Columbia, Canada

---

2004

Q. I have the very same questions asked previously in this thread. My lovely old Simmons metal bed is in need of some touch-ups, but I'm afraid I'll ruin it. Hope someone can help.

Valerie G

[last name deleted for privacy by Editor]




- London, Ontario

---

2005

Q. I would like a response about refinishing a metal bed frame. I have stripped the paint off with Zipstrip quite successfully. What can I use to clean the tarnish and rust?

Karen Huff




homeowner - Washington Island, Wisconsin
---
2005
A. For those of you needing to remove the rust ...consider having the metal bed sand, or better yet, soda blasted. This can be cost effective.

As for painting it ...the old finished look at home can be achieved by using a painters kit from a paint supply store. our local home depot has this, works well. Otherwise seek a professional restorer.

If restoration isn't what you want to achieve & this is a child/teen's bed a good idea that will last a life time is have it powder coated or painted with automotive paint for a more durable finish.

Hope this helps,
Beth Alston
- Baton Rouge, Louisiana
---
2007
A. Anyone can strip paint easily at home with available paint strippers but it's fairly messy and won't remove any rust. I strip everything together with an easy media (plastic) or (soda) blasting which leaves the raw, already prepped, metal. Any repairs such as straightening, welding or fiberglas filling can be done at this time. Unfortunately, the old original patina is pretty much impossible to repair perfectly, but a similar color/finish can be accomplished with spraying. Look up "sandblasting" in the yellow pages to find someone to blast it for you (tell them what you have and you don't want "sand" used). You can take it to a local body shop for finishing or there are lots of products available in spray cans also. Always use a metal primer before painting. Any "decals" or "appliques" probably were put on after it was made and will probably be lost. I'm refinishing a copper bathtub for a customer now from 1890 and I'm using all of the above technics including removing and polishing the copper interior (lots of dents removed) and rebuilding and polishing the original brass and bronze faucet and drains plus refinishing the original curved oak top surround, and blasting and painting the ornate cast iron legs and frame. The outer "shell" is sheet steel and needed blasting and fiberglassing in order to smooth out and fill slight rust pockets. Obviously this is a complicated and expensive piece to rebuild, but I just wanted you all to know what's possible and how it's done. Good luck, I hope this helped . . . . . .
John Wright
restoration professional - Rochester, New York
---
October 24, 2011
A. I own a sandblasting business and have done quite a few iron bed frames and lawn furniture. I used recycled glass at about 50 psi in my sandblaster. Every piece I've done the clients were very very happy as they had been trying to strip these items by hand for weeks and had gotten nowhere.
Kuc Marchand
- Thunder Bay, Ontario, Canada
---
---
Will a heat gun weaken the metal?
July 22, 2008
Q. Can you use a heat gun to remove paint on iron bed frames? I am worried that this might heat the metal too much but have heard this is the easiest and most effective way to strip paint.
Jessica Hartley
- Cincinnati, Ohio
---
July 22, 2008
A. Hi, Jessica. Metal, and especially steel, has to get quite hot to affect its properties. Below 500 °F you will not affect the steel at all. For something that is non mission critical, like a bed part rather than an airplane part, you could probably go significantly higher with no worries. I don't think a heat gun could get steel anywhere close to where you have to worry about it.
Regards,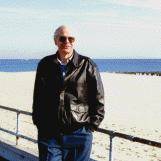 Ted Mooney, P.E.
finishing.com - Pine Beach, New Jersey
Striving to live Aloha
---
---
October 28, 2009
Q. I am cleaning up an old iron/wrought iron bed. The head and foot board have rods that go up and down. They have rusted over the years and popped out. Any suggestions to how I might get my bed to line back up properly? Once this is done, it'll be ready to paint!
Thank you
Stephanie LaRose
- Chico, California
---
April 6, 2012
Q. I have the same bed, which I've had professionally painted. Now I cannot find the parts to connect side rails to head and foot boards. Anybody know what I am missing?
Carol Shaffer
- Lafayette, California, USA
---
December 15, 2012
A. I am working on refinishing my second iron bed. I have had wonderful luck with a local welding business. They custom made me rails & attachments so the beds will fit my queen size mattress.
Sara Zimbelman
- Gregory, South Dakota, USA
---
---
July 30, 2013
Q. I am interested in refinishing/restoring an iron bed. I'd like to say it is an antique, but it came from my husband's family, and I truly don't know its origins.

Nonetheless, I've seen a lot about sandblasting, but I'm having a hard time knowing what kind of shops will take on this kind of work (a single furniture piece). Any recommendations on what I should search for (other than "sandblasting" which gives all kinds of unrelated responses)?

Thanks!
Sarah Connors
- Atlanta, Georgia, USA
---
July 30, 2013
A. Hi Sarah. Agreed that Google ain't what it used to be, now that we're all "bubbled", and search results are based more on what you've bought and where you've travelled than on the search terms you try to use -- but "sandblasting service atlanta" might work unless you do it from near a big box store (in which case about the only results you'll ever get are things from that store)
Or try the same term in the duckduckgo.com search engine; it doesn't bubble you, and the results look promising to me. And the printed yellow pages book stills works. Good luck.
Regards,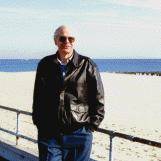 Ted Mooney, P.E.
finishing.com - Pine Beach, New Jersey
Striving to live Aloha
---
---
Epoxy instead of brazing
August 6, 2013
Q. My grandmother's old iron bed had knobs like fine steel or maybe aluminium. I can see a couple have been repaired at some stage but one is completely off. Can you advise how I could braze this to repair please?
Marilyn Blieschke
- Whyalla Sth Aust Australia
---
July 2013
A. Hi Marilyn. First you have to determine what it's actually made of because welding/brazing techniques that work on steel will destroy aluminum and vice versa. A magnet will at least tell you if it's steel or something else.
But I have faith in epoxy as being much easier and, if done well on clean metal, very strong and reliable -- much stronger than you'll ever need for attaching knobs.
Regards,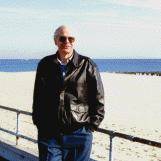 Ted Mooney, P.E.
finishing.com - Pine Beach, New Jersey
Striving to live Aloha
---
August 11, 2013

Thank you for your advice, the epoxy makes sense. I had asked my "welder" brother-in-law and he was of no use whatsoever :-)
Great site.
Marilyn B
[last name deleted for privacy by Editor]
- South Australia
---
---
How long do you wait to put decals on a freshly painted iron bed
2006
I have started restoring iron beds.The reason I would like to know is that there is some that had decals on them and I would like to put them back. If I am going to do this to make money I want to do it right.
Thank You,
Betty R
[last name deleted for privacy by Editor]
hobbyist - Hanceville, Alabama
---
---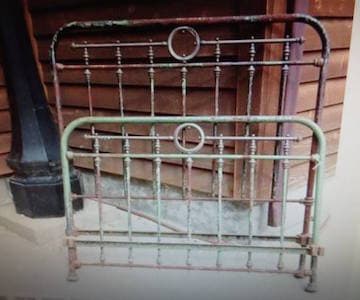 Sealing a Cast Iron Bed?
March 9, 2017
Q. I have a beautiful cast iron bed frame. It has hints of green and white from previous paint jobs and some rust. What I would like to do is clear coat and seal it so I can maintain its distressed history. Should I remove the rust before I begin to seal it?
Do you have any recommendations on how and what I should buy and how to use this product?

Thank you for your help
Don Swatosh
- Chicago, Illinois
---
March 2017
A. Hi Don. Single component clearcoats like brass lacquer or Protectaclear from Everbrite [a finishing.com supporting advertiser] are the easiest. Two-component (2K) clearcoats like automotive clearcoat are harder to apply, but are thicker and more protective than single component stuff.
As for removing the rust first, the question involves adhesion. If some areas of rust are thick and powdery, applying a clearcoat to them may only mean that the clearcoat will stick to the rust but the clearcoat and rust will simply fall off together. But using naval jelly to convert the red rust to black rust may change the character of the look, and may affect those old layers of paint. I guess what I would try is a wire brush wherever the rust is thick and powdery, and that's all.
Regards,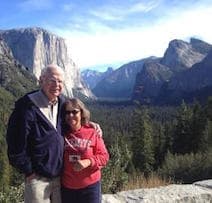 Ted Mooney, P.E. RET
finishing.com - Pine Beach, New Jersey
Aloha -- an idea worth spreading
---
---
February 9, 2018
Q. Hi -- I have an antique cast iron bed that I inherited from my Aunt. It had about 4 coats of paint on it, which I first attempted (without success) to remove with chemical stripper, so I took it to a local sand blaster to finish the job. My intent was to remove just the paint but keep the original patina of the metal and then apply a clear coat to seal it. Unfortunately, the sandblasting service stripped it all the way down to the BARE metal (i.e., removed the original patina as well as the paint)... I didn't even know that was a possibility! It is now a dull silver color and looks like cheap new metal furniture... the opposite of the look I was going for. I could of course re-paint it, but I really want the authentic, aged look of patina'd cast iron. Is there any way to re-create an antique looking patina at this point? I've read about chemical antiquing solution but I'm not sure if it works well on cast iron or what the results would be. Please help... Any thoughts or suggestions welcome!! Thank you!!!
Katie Barry
- Atlanta, Georgia