topic 10455
Polishing Forged Brass
We need chemicals for improving the luster on forged brass automobile gears as a final operation after deburring. Can you suggest something?
C Sridhar Rao
- Chennai, Tamilnadu, India
---
I do not understand the need to polish gears unless you are trying to work harden its surface. For this process, it is best accomplished in mass finishing equipment using steel or S.S. ball media.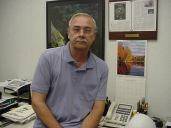 AF Kenton
Hatboro, Pennsylvania
---
Mr C Sridhar.
The possible purpose of the desired luster is to improve POP sale (look good and attract) and perhaps to provide in transit protection as Madras is a " salty" city.
There are a number of simple routes to this available in Chennai. The simplest is to use a Brass Conditioner that will provide a Golden tinge / hue to the gear. And protect the finish in transit.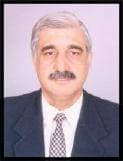 Asif Nurie
- New Delhi, India

With deep regret we
sadly advise that
Asif passed away
on Jan 24, 2016


If you have a question in mind which seems off topic, please Search the Site