topic 10317
RA30 Finish on 304L SS
I am trying to find out what a RA30 finish is on 304L stainless steel. Does this equate to some RMS measurement or number brush finish?
Lisa McCole
engineering and manufacturing - Souderton, Pennsylvania, USA
---
Hi Lisa!
The best answer is "not exactly". Ra, or Roughness Average, is measured in a different way than is the Root Mean Square average. You want to surf on over to www.predev.com/smg/parameters.htm and read the explanation of the different surface finish parameters.
Have fun!

Lee Gearhart
metallurgist
---
RA is roughness average. It differs from RMS ( route means square ) in that the former measures the mean average to the peaks of the surface profile; whereas, the RMS is the measurement of both the peaks and valleys. To get an RA, double the RMs, or in this case divide by 2.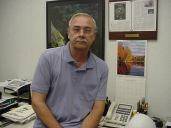 AF Kenton
Hatboro, Pennsylvania


If you have a question in mind which seems off topic, please Search the Site