topic 10292
Preventing corrosion by deionised water
I saw information in a corrosion engineering book that tin is the best material for a container or piping for very pure distilled water. I have also read that deionised (or deionized) water is water that has been through reverse osmosis and that although the way distilled water and deionised water is prepared is different, their properties are very similar.
Could something relatively cheap like tinfoil be used as an effective retardent for deionised water corrosion? Effective meaning months of protection.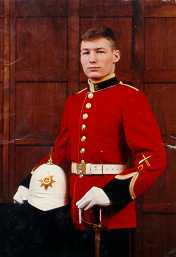 Robert Connor
- St. Catharines, Ontario, Canada
---
Mr. Connor:
Tin is indeed very good for corrosion protection. Not so long ago it was an effective mean, alone or coated with organics, to protect steel cans and containers for food and beverages. But there are other metals and alloys that are as good or better. Only problem is that depending on use, they might be too expensive (nickel and especially its alloy with phosphorous called electroless nickel in layers of 0.001" resist DW for several years not months). If, on the other hand, your DW contains high chlorides due to its manufacturing, tin will NOT last.
Bye!
Guillermo Marrufo
Monterrey, NL, Mexico
---
I would have to agree. Tin is probably the best and least expensive metal up against distilled/deionized water--it is practically insoluble in water and it is fairly inexpensive.
Other metals are suitable, especially if attention is given to make sure the welds are protected. Glass is also very suitable if you make certain the water is degassed after distilling/deionizing. If there is no mechanical flex or abrasion involved, teflon is probably suitable as well.
By the way, reverse osmosis is technically not deionizing. The DI process usually involves distillation, followed by a treatment with mixed bed deionizing resins, followed by charcoal and mechanical filtration. From there, it just depends on how pure you need the water to be. Water readily absorbs gases from the air and is a potent solvent (ultrapure water will dissolve glass, quartz, sapphire, all stainless steels, titanium, aluminum, etc.) so keeping ultrapure water "pure" is a matter of how much money you are willing to spend on purity or on your purity requirements.
Dale Woika
- Bellefonte, Pennsylvania, USA


This public forum has 60,000 threads. If you have a question in mind which seems off topic to this thread, you might prefer to Search the Site