World's most popular finishing site / Internet's friendliest corner
topic 10282
Acid tin plating staining/milkiness
A discussion started in 2001 but continuing through 2019
2001
Q. We run a bright acid tin line(Stannous Sulphate). We have followed all advice from the supplier but at times we are getting a milky film built up on the parts. We currently use a caustic rinse in our final rinsing stages and this does not always work. The finish required is a bright even tin plate 5-7.5 microns thick. After plate we water rinse, caustic rinse (2-4 oz/gal) and then final rinse. We also have gone to the extent of rinsing even further and acidifying it again to get rid of possible alkaline residue as well but the milkiness still appears. The parts do look good but the milkiness does not sit well with the customer at times.
I would appreciate if any one has any ideas on this matter.
Lee Moss
- Calgary, Alberta, Canada
---
2001
A. We too have experienced the milky appearance from time to time on our automated line and have a troubleshooting guide just for these occasions.
1. Are all mechanical processes in good working condition ie. agitation, regular filtration and maintenance!, chillers working at correct temp?
2. Are the rinse water tanks clean, have good circulation and exit flow?
3. Have you tested for stannic tin buildup or organic (brighteners, etc.) overload?
4. Have you hull celled to determine if bath efficiency has actually increased?.....I discover this gem occasionally and increase production while eliminating the milk.
5. Has the alkaline rinse solution outlasted it's useful life? Are the parts being left in long enough to work?
Remember that a non-heated alkaline cleaner will take longer for the same particle removal effect.
Regards and good luck,
G.W. Harding
- Chicago, Illinois, United States
---
July 24, 2009
A. Dear sir,
I would like to answer to this question. If the brighteners, i.e., make up and maintenance, are imbalanced we may get this milky shade, and caustic soda dip in not advisable even though it contains sulphuric acid, we can use proprietary chemical for final rinsing after tin plating and water rinse.
Check the metal content of tin and the thickness can also be increased. The base material is not known, please try to maintain the base material to be plated with tin plating.
chandramanipg
- Bangalore, Karnataka, India
---
---
December 22, 2018
Q. I HAVE A PROBLEM IN MY TIN PLATING ON COPPER BUS BAR (acid tin sulfate bath ) SHINING IS COMING GOOD BUT SOME LIKE MAPPING APPEAR ON BUS BAR SURFACE AFTER PLATING.
Ahmed ismail
- K.S.A Riyadh
---
December 2018
A. Hi Ahmed. There is a typo in your posting which I cannot quite figure out. Do you mean "a matte look to the finish" or "a milkiness" (faint and variable white patterns)? Please give us a synonym or two, or, preferably send some pictures to for posting here.
Regards,
Ted Mooney, P.E. RET
finishing.com - Pine Beach, New Jersey
Striving to live Aloha
---
---
January 5, 2019
Q. May I get support regarding below photos ...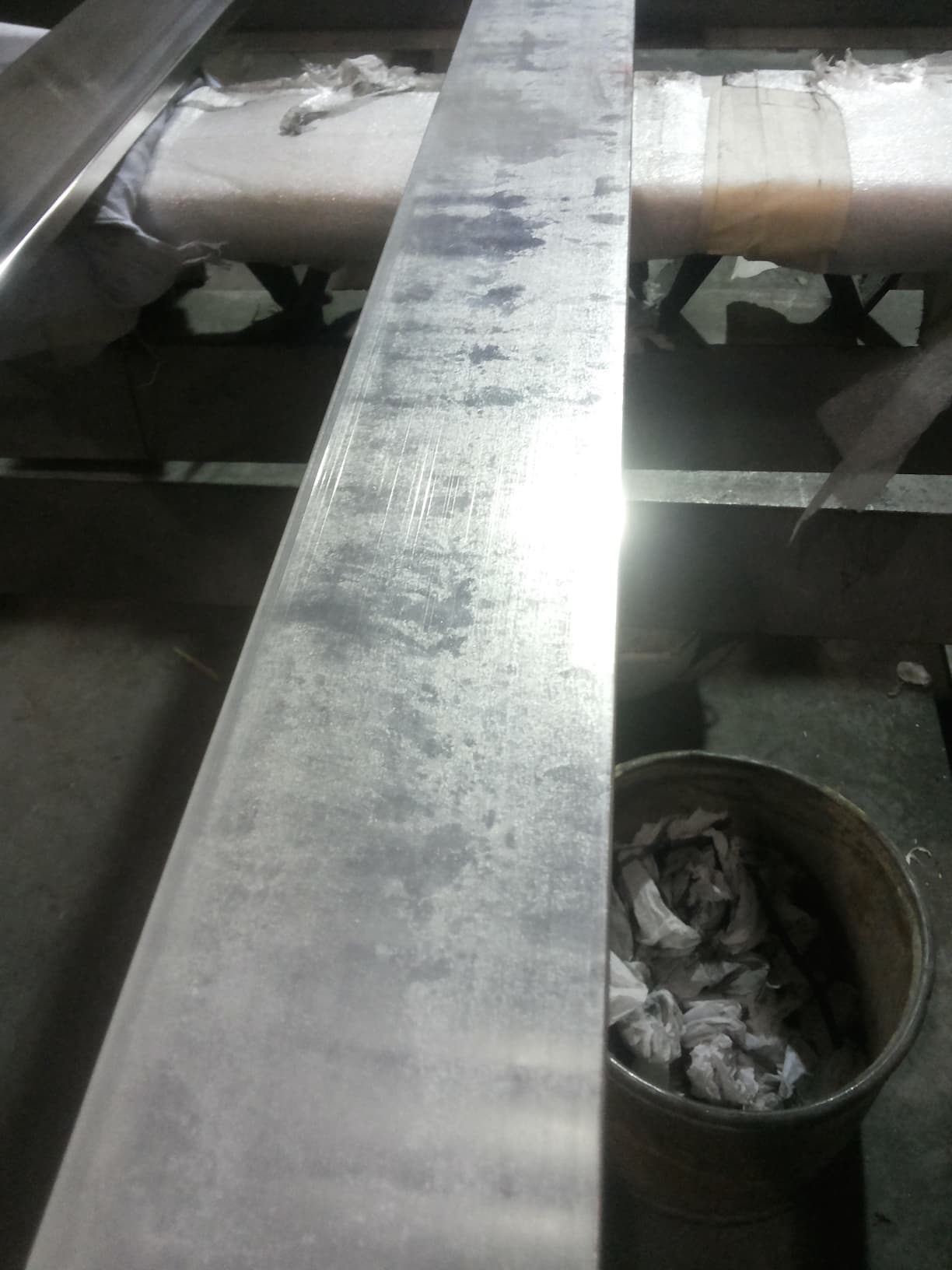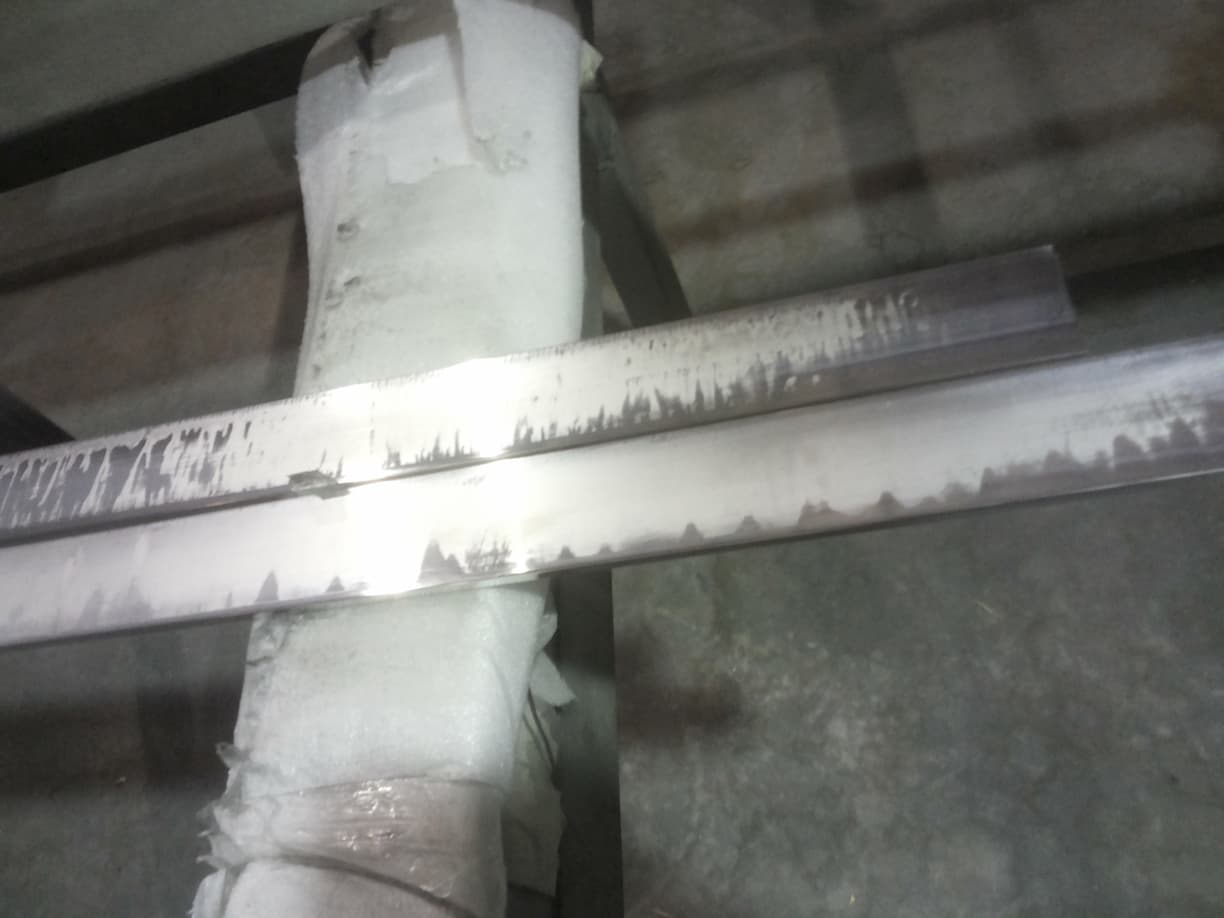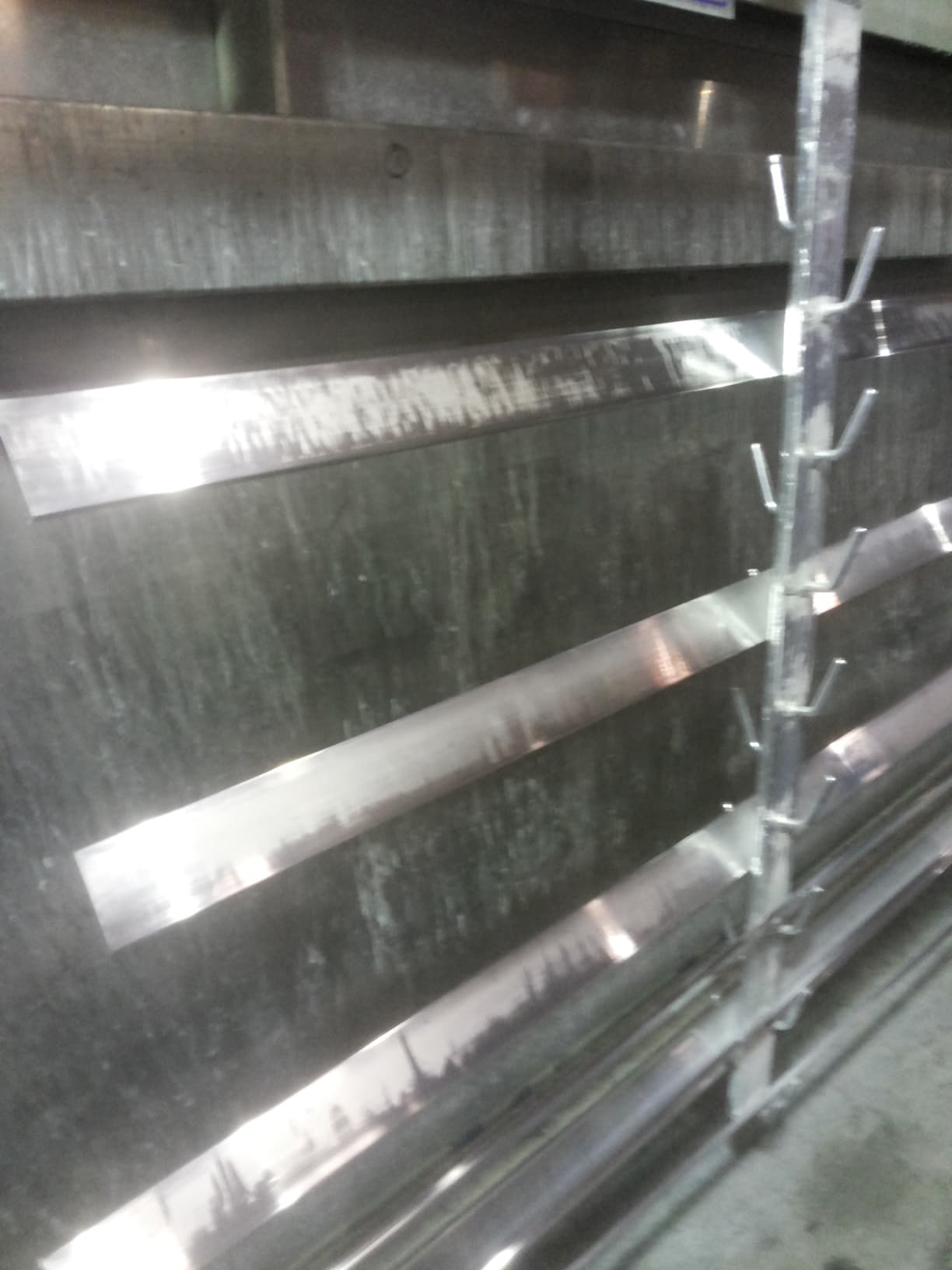 Ahmed ismail
[returning]
- K.S.A Riyadh
adv.