topic 10278
Gold plating Chemical Disposal
I have acquired a property where chemicals for gold plating including potassium gold cyanide were left behind. How may I sell or dispose of these chemicals?
Mary W
[last name deleted for privacy by Editor]
- Berkeley Springs, West Virginia, USA
---
The first reader who saw this assumed it was a put-on. I'm not so sure. The first thing to do, immediately, is to call your lawyer and tell him what you just told us.
Ted Mooney, P.E.
finishing.com
Pine Beach, New Jersey
---
What is the quantity of chemicals left behind? Is there more chemicals than Potassium Gold Cyanide?
Randy Mattson
- Seattle, Washington, U.S.A.
---
Uh ohhhhhh...boy,, for her sake.. I HOPE its a put on..nowadays..one must do a thorough investigation as to what a property was used for, prior to purchasing it. I guess its scenarios like this, that cause teachers to make students write reports on "Hypothetical Dead Fish".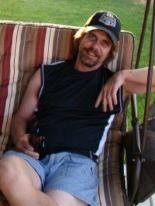 Marc Green
anodizer - Idaho
---
Thank you for your responses. I will get an inventory of all chemicals on the premises and speak to my lawyer. You all seem to know that I have a serious problem but no one told me exactly what the issues are. What am I dealing with?
Mary W
[last name deleted for privacy by Editor]
- Berkeley Springs, West Virginia
---
The sad news is that not only do the chemicals have to be treated and disposed of, which could be expensive or could cost nothing if they are salable rather than waste -- but the property may have to be decontaminated and that could cost a fortune. That's why you need to talk to your lawyer to make sure it is not you who is stuck with the bills and the liability.
Ted Mooney, P.E.
finishing.com
Pine Beach, New Jersey
---
Mary,
The seriousness of your problem basically depends on what chemicals were left behind, the amounts, and the locale..i.e., were they left outside in some leaky barrels, or inside, with the containers being in relatively good shape. Depending on what the chemicals are, they may be classified as hazardous waste, which opens up a big can of worms (and possibly a costly one) that you will probably have to deal with. I believe environmental law makes you "responsible" for these chemicals, since you now own the property. I would make a DETAILED inventory of these chemicals, and contact an attorney that is familiar with environmental law. I wish I was more familiar with all the chemicals associated with gold plating, but thats not my field of expertise..there are others that participate in this forum that are more experienced with that particular process than I am, and the chemicals that are normally associated with this process. Some may be corrosive, or they may be carcinogenic, or in the case of the cyanide, toxic. If you aren't experienced in handling chemicals (I'm assuming that's the case) I would avoid contact with them. For your sake, I'm hoping that the amounts of the chemicals are minuscule, and the containers are inside, and in good condition.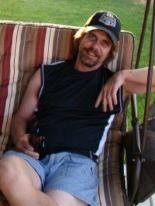 Marc Green
anodizer - Idaho


This public forum has 60,000 threads. If you have a question in mind which seems off topic to this thread, you might prefer to Search the Site