topic 10238
Information on a product called Golden Iradite
To whom it may concern,
I am attempting to learn something about a product called, "Golden Iridite". I would like information on the product as I have been told, the gold color on nuts and bolts that have been cad plated, is called Golden Iridite. Can anyone verify this for me? Can anyone direct me to the information?
Regards,
Glenn Augustine
- Grand Prairie, Texas
---
Do you mean Iridite which is a trade name for chemicals sold by Macdermid?
There is a whole load of different conversion coatings for different materials with this trade name.
Note these look just the same as different companies products, i.e., a yellow passivate is a yellow passivate and you can get the same color from different companies or a home brew you make yourself from base chemicals.
Martin Trigg-Hogarth
surface treatment shop - Stroud, Glos, England
---
If you meant Iridite...it is NOT the same as Cad-plating. Iridite (brand name) is a conductive conversion coating that's applied to aluminum. It can be gold, or clear.. and perhaps other colors that I'm not aware of.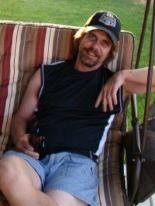 Marc Green
anodizer - Idaho
---
The correct spelling of the trade name is "Iridite". You are looking for a chromate conversion coating that is vaguely gold colored.
Ted Mooney, P.E.
finishing.com
Pine Beach, New Jersey
---
Glen,
You are talking about two entirely different plating processes. Golden Iridite is done by chemical conversion. Cad is done by electroplating. You can obtain all relevant information on the chemicals you use by contacting your chemical supplier.
Regards,
Joel Garcia
- McAllen, Texas
---
Glen,
The product you were probably referring to is a chromate conversion coating product made specifically to enhance the corrosion protection of cadmium plated parts. It produces an "Iridite-like or Alodine-like" finish on cadmium and its widely used for fasteners. The only one I am familiar with is called Luster-On< but I imagine there are others out in the market.
Marta O. Lebron
- Sunnyvale, California, USA


This public forum has 60,000 threads. If you have a question in mind which seems off topic to this thread, you might prefer to Search the Site