60,000 Q&A topics -- Education, Aloha, & Fun
topic 10231
Refrigerator Magnets and stainless steel fridge
2001
Q. Our problem has to do with the finish on brand new Amana stainless steel refrigerator. We thought because of the word "steel" used here we would be able to put up our magnets with children/grandchildren's pictures back on new refrigerator, but nothing adheres to the door.
Not sure what metal(s) are used here, but wonder if you have any suggestions as far as putting up these wonderful frames with magnets on the door?
Bonnie H
[last name deleted for privacy by Editor]
- Lexington, Massachusetts
---
2001
A. Hi there,
I can't think of any way to make stainless magnetic (it's not), but if you are thinking of double sided tape, you might consider putting up one-sided sticky magnetic tape =>


I got some at a crafting store years ago, so I guess they still sell that in craft shops. It would stick rather permanently to the fridge (well, you could peel it off and use a little GooGone to get the sticky off, but you can't move it around like you can a magnet) but at least your picture frames that would stick to the tape would pop off and back on when you wanted to slide a new picture in.
Patrice B
[last name deleted for privacy by Editor]
- Okanogan, Washington
---
affil. link
GelGems
[Ed. note: seem to only be recommended for glass]

2004
Q. I am in the same situation as Bonnie. I would like to attach pictures to my stainless refrigerator. Could I run a low voltage current through the face of the fridge and create artificial magnetism? Without killing myself of course.
Joe J
[last name deleted for privacy by Editor]
- East Haddam, Connecticut
---
2004
A. I was recently at a party where a friend had a jelly-like substance - think "gummy worms" that stuck to her stainless steel refrigerator door. She got them at a local hardware store. The closest thing I could find online are "GelGems". My friend had the same thing but in 5" long rectangles, with which she stuck her baby's pictures to her stainless steel refrigerator.
P.S. Did a little more investigating. Search their site for "Mosaics" or "Rectangles large box" -- they look like what she had. They peel off and restick without harming the refrigerator surface. Hope this helps!
Karen P
[last name deleted for privacy by Editor]
- Jamaica Plain, Massachusetts
---
2007
Q. Why can't we invent a magnet that will adhere to a stainless fridge. There MUST be a substance out there to be invented by an ingenious mind that can create the correct chemical reaction that will hold my six year olds latest creation to the door of my fridge. Are we talking an issue of the scale of time/relativity or has nobody realized that there is a huge high end market that would pay DEARLY to be able to clutter up the kitchen.
Robert M
[last name deleted for privacy by Editor]
artist - SP, California
---
January 3, 2008
A. I had this issue too and I bought the "clippers" from mayfairlane.com and I love them!
They are clips that stick (but are not gummy or tacky) on the fridge with no problem! I use them on my stainless fridge for putting up all of the kids' stuff. I also use them on mirrors in the house as well (they work on any slick surface). They come in hip designs and don't leave any kind of residue on the fridge. I love these products!
Tamar R
[last name deleted for privacy by Editor]
- Indianapolis, Indiana
----
Ed. note: Sorry, but Mayfair Lane is no more. See update of June 21, 2013
---
April 19, 2008
Q. Is there any way to make new SubZero stainless steel refrigerator and freezer doors magnetic? Our family's collection of magnets and pictures will not stick to the front of the new appliances.
Carol Karp
Architect - Orinda, California
---
April 29, 2008
Q. I purchased a Stainless steel refrigerator and found out that the doors are not magnetic, I've read some of the articles about stainless steel.. My question is: Is there any way I can build a magnetic panel with a frame so I can attach it to the wall next to the refrigerator to display pictures and etc? I really miss putting up things on my refrigerator! It sore of artwork? I would appreciate any suggestions on what material to purchase and frame.Thank you.
Diane Queller
hobbyist - Royal Palm Beach, Florida
---
May 21, 2008
A. Non-magnetic stainless steel on household items is very rare, it's more probable that your fridges are not really plated with non-magnetic stainless steel but rather plastic. However if it is really stainless steel (although I doubt it), you could make it slightly magnetic by heavy polishing.
Charon Me
- Bratislava, Slovakia, Europe
---
May 21, 2008
Hi, Charon. Thanks for contributing to the discussion. However, I think you are incorrect. Non-magnetic stainless appliances may be rare in some parts of the world, but in the USA they are currently very common.
Regards,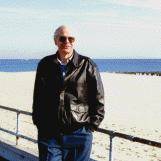 Ted Mooney, P.E.
finishing.com - Pine Beach, New Jersey
Striving to live Aloha
---
June 4, 2008
A. I sell a product called Choopa Board which is a magnet board with suction cups and can be placed and removed from any flat, slick surface. The other products are great, but I have kids with many magnets and they do enjoy playing at the fridge ... this way I can turn almost any surface into a magnet board center.
Mary Arnold
- Coral Gables, Florida
---
June 4, 2008
A. I am in the same boat. My new house has Stainless appliances; and although pretty they are not kid friendly for hanging art work etc. My solution: I bought a quart of magnetic paint =>
and painted a 4' by 4' square on the wall next to the fridge. Heavy magnets still don't work but flat magnets work great for hanging the kids school projects. Hope this helps.
Debbie Lynch
- Concord, New Hampshire
---
June 10, 2008
A. There's a product you can purchase at office supply stores called "Tacky." It's blue and comes in strips, looks like thin strips of modeling clay. You just pinch off a little piece and use it to stick photos, etc. onto stainless steel, walls, cupboards, anything. It works great, leaves no mark, residue, mess, stickiness. It's awesome.
Tracey Fortich
- Altadena, California
---
July 28, 2008
Q. I just purchased a magnetic bulletin board. I attached it to the refrigerator with 3-M removable tabs. They are used for hanging pictures and are removable. The only problem I have is that the board I purchased is stainless steel and it is a little to heavy. I am going to try to put more tabs on it to see if it holds. If anyone has another suggestion please let me know.
Christine PUOPOLO
- Bayonne, New Jersey
---
October 1, 2009
A. For stainless steel refrigerators there is a product designed especially for non-magnetic surfaces, it's called Friggie Tape.
Steve Schroeder
- Overland Park, Kansas
---
November 10, 2009
A. New Product clings on stainless steel without adhesive. You can get it at stainlesscling.com or the www.containerstore.com
Evad Flor
- Chicago, Illinois
---
July 29, 2013
A. Just some quick feedback on the product listed in this discussion thread from StainlessCling.com. I purchased the product after speaking at length to a salesperson (who highly promoted it). I was hopeful that the product would work to adhere the 50+ refrigerator magnets that we had collected and attached to our old stainless steel refrigerator, to our new one. Obviously, our old refrigerator did not have as much nickel in it as our new fridge.

I was really disappointed to find out that not only do refrigerator magnets not adhere to stainless steel using the product sold by stainless cling (as the salesperson promised) but even pictures don't stick. I'm glad I only purchased a small quantity of this product from Stainlesscling.com. I have now purchased friggie Tape and will update the forum once I try that out.
Nerissa Barnes
- West Orange, New Jersey
---
December 3, 2009
A. Face it, most of these notes, papers and reminders will eventually be discarded. So unless you're planning on hanging your marriage license on the fridge or your diploma on the clothes dryer, just use a small piece of clear tape. Will cost about a half penny a shot. Hope this helps. Good luck to all!
Matt Rogers
- Wheeling, Illinois
---
May 10, 2010
A. I use double stick foam tape on the back of a small steel disc and then post the picture or note with a magnetic push-pin style piece which does not obscure the posted item. I call these MagPoints.
Jim McCullough
- Sebastopol, California
---
May 14, 2010
A. "Happeez Grips" are magnets that stick to stainless steel, glass, mirrors. They have clip magnets, weekly planners, picture frames, and more for your fridge! I carry them in my gift shop and you can find them at Mayfairlane.
M Christenson
- McCordsville, Indiana
----
Ed. note: Sorry, but Mayfair Lane is no more. See update of June 21, 2013
---
January 2, 2011
A. I used a hot glue gun. Just a quarter of a tear drop and you're good. When you're done the glue rubs off both the fridge and the picture. Also try using those plastic covers for awards or things you want protected, one side is clear to see what's in it and the other has a peel off back. You'll have a problem taking it off your fridge but its good because you can just change whatever is in the pocket for years to come. Good luck . . .
Brian Swingle
- Scranton Pennsylvania
---
May 31, 2011
A. I have a stainless steel fridge and I am also wanting to put magnets on the front other than the side of it... since stainless steel fridges aren't magnetic in any way for any type of magnet to hold.. why don't we just have like a suction for it... I am talking about the things that we have hanging on the inside of lockers or on shower walls that hold stuff up with a hook (but no hook for the fridge). just to have the suction cup on the back of a clip like the magnetic clips that are for regular fridges.
Jennifer C
- League City, Texas USA
---
June 21, 2011
A. Some stainless steel is magnetically receptive but it is usually the cheaper stainless steel. The more nickel in it, the less well it holds magnets.
I have a company (Magically Magnetic Inc.) that makes a sheet of magnetically receptive material that sticks by self adhesive to the front of a stainless steel fridge. It is sold in sheets or rolls. It is white write and wipe-on the front so it can be used for messages, the kids to draw on or to stick magnets to. I hope this helps.
David B. Lytle
- Saxonburg Pennsylvania USA
---
December 2, 2011
A. I am planning to hang a lightweight cork board on mine, using some 3M Command tabs on top (the adhesive holds tight and removes clean) and probably some sticky velcro on the bottom to keep it from swinging. I know push pins aren't magnets, but this may actually look nicer than magnets. I too am out of room on the side of my stainless fridge. :)
Sean Keefe
- KC, Missouri
---
January 23, 2012
A. Hi,
I have the same problem and found my solution recently at Container Store. They sell something called a magnetic strip -- about the shape of a ruler, though it comes longer -- and it affixes via double-sided tape to your fridge. I can finally hang my son's art on the fridge! Also comes with magnets.
-Kathryn
kathryn cervino
- New york, New York, USA
---
June 10, 2012
A. You can use magnets on your stainless steel fridge but not the ones you see every day. You want to look for "rare earth magnets", not cheap but it does work ($5 for a 1-1/2" cube). It works because stainless steel is an alloy (a mixture of metals) and does have a weak magnetic field. These rare earth magnets are 11 times more powerful and help hold those drawings by the next Picasso to your fridge.
Hope this helps.
Ben Thomas
- New York
---
January 3, 2013
I just bought a stainless steel fridge, and I have about 40 rare earth magnets from various places. I used them on my old fridge. But NONE of them stick to the front of my new fridge (note they stick SUPER strong to the sides, which are just painted normal steel, I guess that's pretty common with 'stainless' fridges).
Tim Zenner
- Lakeville, Minnesota USA
---
September 27, 2012
A. One answer to magnets not sticking to stainless steel fridges is ThoughtOnBoard, a dry-erase board that sticks to glass facing outward. The board's suction cups can be reversed so the board can be stuck to a stainless steel refrigerator door.
Anne Landman
- Grand Junction, Colorado USA
---
October 2, 2012
A. An option for hanging up pictures on a stainless steel fridge are Fraimz peel and stick adhesive reusable photo frames in many colors and styles.
Emily Litz
- Burr Ridge, Illinois, US
----
Ed. note: This technical site normally doesn't print brand names, but stainless fridges are a new enough trend that solutions may still be under patent, and branded rather than generic. We'll print postings which mention brand products, but edit them from "a better option is..." to "another option is..." because "satisfied customers" are often fictitious names submitted by shills; and testimonials always start a race to the bottom, with each company trying to out-praise the previous postings :-)
---
June 21, 2013
I see references to Happeez products as a possible solution for items that stick to stainless steel. Mayfair Lane and the Happeez brand were purchased by Jasper + Black. The products have been redesigned and re-launched under the Lulalu brand.
DyShaun Muhammad
Jasper + Black, LLC - Minneapolis, Minnesota USA