topic 10208
How do I anodize and electroless anodize?
Q. I would like to know how to do anodizing and electroless anodizing at home by using readily available materials. I am only after the basics.
Steve Brooks
- Broken Hill, NSW, Australia
---
A. Sorry, I've never heard of electroless anodizing myself, Steve. What materials do you want to anodize? Aluminum?
Ted Mooney, P.E.
finishing.com
Pine Beach, New Jersey
---


Aluminum How-To
"The Chromating - Anodizing - Hardcoating Handbook"
by Robert Probert
$89




"Surface Treatment & Finishing of Aluminium and Its Alloys"
by Wernick, Pinner & Sheasby

from Abe Books
or
info on Amazon
Q. I want to anodize aluminum. Electroless anodizing is done without an electric current. Using chemicals. How it works is what I'm trying to find out.
Steve Brooks
- Broken Hill, NSW, Australia
---
A. Sorry Steve. There is no such animal. There are lots of electroless finishes, but none of them are anodizing.
James Watts
- Navarre, Florida
---
A. Anodizing (for aluminum) needs electricity hence the word "anode" incorporated into the word of anodizing.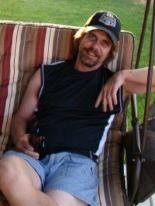 Marc Green
anodizer - Idaho
---
Q. Does he mean Alodine, isn't that "like" an anodize, in a way?
Tom Sled
- Grover Beach, California, USA
---
Thanks Tom. Alodine is a Henkel trade name for a chemical used for Mil-C-5541 [link by ed. to spec at TechStreet] chromate conversion coating. It is indeed an alternate process for treatment of aluminum. I don't think I would call it electroless anodizing for a number of reasons (including the fact that the finish is a conductor rather than an insulator -- the surface is certainly not anodized).
Ted Mooney, P.E.
finishing.com
Pine Beach, New Jersey
---
Q. Okay, so how can I do anodizing at home, i.e., the basics?
steve brooks
- austin, Texas
---
A. Okay, the basics are: don't sell the service or you will be in violation of federal environmental law for operating a metal finishing shop without a permit -- do it just for your own enjoyment!
You must first clean the parts. For very low volumes you can use powdered Pumice [linked by editor to product info at Amazon] , maybe a little bit of detergent, and a scrub brush. Then rinse them. You may wish to etch the aluminum is strong caustic soda, then rinse. Desmut, especially if you have etched (etching dissolves aluminum, leaving copper, silicon, and other alloying ingredients behind). Nitric acid is a common desmutter if there is not too much silicon. Then rinse. For anodizing, use a car battery, or two, or a charger, or a welding machine, to deliver 12 to 18 volts. Provide 15-20 amps per square foot of surface area. Use lead as the cathode. Use 10 percent by volume sulfuric acid as the electrolyte, and allow perhaps 15-20 minutes in the anodizing tank. Anodizing should be conducted at room temperature of 70° F. The tank will heat up from the current, so don't start processing more parts if it's above 70° F (let it cool back down). Then rinse. Seal in boiling water for approximately as much time as you spent anodizing.
Many of these operations use quite hazardous chemicals. If you are not a trained chemist who has taken haz-mat courses, but you insist on doing it anyway, at least get good Protective Gloves [linked by editor to product info at Amazon], goggles [linked by editor to product info at Amazon], apron [linked by editor to product info at Amazon], and respirator (a 50 cent painter's mask is better than nothing). Read a few chapters from anodizing books at the library to minimize the hazards. Good luck!
Ted Mooney, P.E.
finishing.com
Pine Beach, New Jersey
---
A. Mr. Brooks,
The following link may help. asuwlink.uwyo.edu/~metal/anodizing.html
Best regards,
Dave Mohr
- Louisville, Kentucky, USA
---
April 17, 2008
A. Ti and Al form an oxide layer naturally when the part comes in contact with air. Anodizing is an electrochemical process to increase the oxide's thickness. To get the slower moving oxygen molecules to get through the initial layer, we've got to increase their kinetic energy somehow. We can do this using electricity or heat. Most anodizing seems to be done with electricity since it is easier to control and more precise. However, heat can cause a thickness in the oxide layer as well. This heating isn't really called anodization (the part isn't the anode in an electrolytic cell), but it's the only thing I can think of concerning your question. Hope that helps.
Daniel Eggeman
- Jacksonville, Florida


This public forum has 60,000 threads. If you have a question in mind which seems off topic to this thread, you might prefer to Search the Site