topic 10197
POWDER COATING AND SAND BLASTING
I WOULD LIKE TO KNOW IF THERE IS ANYBODY OUT THERE WHO HAS SAND-BLASTED A POWDER COATED PART AND IF THEY KNOW ANY OTHER EASIER WAY TO REMOVE THE POWDER BESIDES THE CHEMICAL WAY? IT TAKES A GREAT DEAL OF TIME TO REMOVE POWDER WITH A SAND BLASTER!
AMY ONKALO
POWDER COATING - BARAGA, MICHIGAN
---
As long as your parts aren't made out of thin aluminum, or other soft metal.. try burning it off in a very hot oven (700-900 f)..this will degrade the coating a lot, and make it MUCH easier to blast..but watch the fumes..they can be nasty.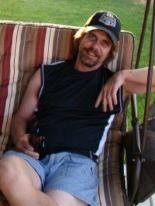 Marc Green
anodizer - Idaho
---
There is a blasting media available that is used by aluminum furniture manufacturers to remove the powder coating on rework. It is ground up plastic (probably acrylic) and appears to break the finish down by a cutting action thus removing the paint without damaging the underlying AL.
Ron Cochran
- Sarasota, Florida
---
I have a small auto parts coating business, and I use a jellied metal stripper obtainable from any auto parts house. Just brush it on the parts liberally and wait for the finish to start crinkling. You can use a plastic "Bondo [linked by editor to product info at Amazon]" type applicator to get a majority of the powder coating off.
Tony Annis
Powder Coating - Webster, N.Y.


If you have a question in mind which seems off topic, please Search the Site