topic 10178
Salt spray analysis failure
adv.
Dear sir/madam,
We are doing nickel chrome plating on abs plastic.
These days we are facing a very unique problem. The problem is that our plating is not able to pass the salt spray test for 72 hrs. The composition of salt spray is 5% NaCl solution and rest the same condition (as specified).
The samples that we gave to the customer for approval easily passed the test for 168 hrs but now it is not able to pass even 72 hrs. We are giving thickness up to 8 microns copper, 5-6 microns nickel and .1 chrome.
If anyone has the solution of this problem please write to me as earliest.
Sandeep Jain
plastics - Delhi, India
---
You are plating plastic with nickel-chrome. I don't understand what type of failure could occur in 168 hours, or at any time, of salt spray testing. What could possibly rust in this time? There seems to be no iron present, so no red rust should form. Please tell us more about why the part failed salt spray. Is this a plating adhesion problem?
Tim Neveau
Rochester Hills, Michigan
---
Dear Mr. Tim,
In the salt spray test the part is forming some holes on the whole body. This formation of holes starts after 48 hrs from the starting of the test. Also there is formation of green color rust on the back of the part. Now I want to know that why such a thing is happening? Is this holes formation due to porosity in nickel metal surface that cause rust to form. Though I believe that this is not a plating adhesion problem. please give me some suggestions.
Thanx and regards,
Sandeep Jain
plastics - New Delhi, India
---
Dear Mr Jain
Given the thickness standards you claim to follow it is not possible to achieve 72 hours of SST in a 5% NaCl sol'n.
The standards you require to follow are in the ISO institution at ITO as a publication available for a small sum.
The process you need follows :
After electroless Nickel or Electroless copper.
Acid Copper          10 to 15 microns High leveling good throw bright LCD. 
Semi Bright Nickel.  12 to 16 microns Sulfur free. 
Bright Nickel         9 to 10 microns.   
Regular Chrome      0.2 to 0.3 microns.
You can exceed 96 to 200 hours in a 5% SST , it all depends on how well you maintain both your SB and Bright plating baths, the organic impurities present in the Nickel solution, the organics that co deposit with the Nickel , the amount of copper impurity in your SB Nickel, the amount of sulfur you have added to your sulfur free semi bright bath and the list is longer and whether you do have a SB Nickel Bath prior to Bright Nickel.
Ask your principals to prescribe thickness standards. Buy a thickness tester. Then find a plating chemical supplier who has tech reps and lab back up that want to work to help you genuinely , not only for your business, but to see you succeed. And know what plating to standards is all about. There are many such success stories of successful Plastics platers who pass High SST expectations at well known users in North India.
What you want is being achieved consistently , by application of the approach , above.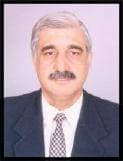 Asif Nurie
- New Delhi, India

With deep regret we
sadly advise that
Asif passed away
on Jan 24, 2016


This public forum has 60,000 threads. If you have a question in mind which seems off topic to this thread, you might prefer to Search the Site