60,000 Q&A topics -- Education, Aloha, & Fun
topic 10157
Problems Bonding Rubber to Metal
A discussion started in 2001 but continuing through 2020
2001
Q. Sir,
I am facing problems to bond metal to the rubber by using:
1. cil bonding agents.
2. Megum bonding agents.
3. Chemlock bonding agents.
I manufacture rubber rolls for industrial use. The old rubber is removed from steel body. The steel surface is sand blasted, thoroughly cleaned by the solvent (naptha). The bonding agent is applied, when it becomes dry, the sheets of nitrile rubber compound are wrapped by manual pressure around the steel body. Cotton tape and rope is tightly wrapped. The assembled body is vulcanised in an open steam autoclave using step curing. The failure most often is from the steel surface.
Please advise solution.
Muhammad Azeem
- Lahore, Punjab, Pakistan
---
2001
A. Dear Mr. Azeem:
Almost all tire manufacturers solve this problem by bronze plating the steel wire before vulcanizing. They find it to be superior to anything else. Only problem is if you are a roll manufacturer you need some bronze plating shop to work for you, or you need brush plating equipment to do it yourself in your shop.
Good luck,
Guillermo Marrufo
Monterrey, NL, Mexico
---
2001
A. Try plating a thin (1-5 tenths mil) of 70/30 Cu/Zn (brass) prior to bonding.


Tom Pullizzi
Falls Township, Pennsylvania
---
2001
A. Plate the rolls with electroless nickel. Years ago, someone plated some tire molds, thinking it would help release. It did the opposite and the mold never did come apart. Has to be real rubber to cause this phenomena.
Dan Weaver
- Toccoa, Georgia
---
2001
A. In the aircraft industry a considerable amount of bonding of rubber to metals is performed. The cardinal rule for surface preparation is to obtain and maintain a "water break free" surface. Petroleum based products in my experience never exhibited this clean a surface.
Alan Cooper
- Dallas, Texas
---
2001
A. I am not sure that bronze (Cu/Sn) alloy should be selected but a brass coating (Cu/Zn). Normally a alfa-brass will give a good bonding. Perhaps bronze works - but it is normally brass which is used.
Per Moller
- Denmark
---
2001
A. Following things are important.
1. Surface finish and cleanliness of surface.
2. No oxidation on surface.
3. Thickness of primer.
4. Thickness of adhesive.
5. Temperature of curing. ( < 350 °F)
Payal Mag
- Charlotte, North Carolina
---
2002
A. Are you using a 2-part agent, i.e., primer coat followed by bonding agent such as Chemisol? Shotblasting followed by degreasing should give a good enough surface for the primer to adhere. Try different degreasers. Note that ANY oils getting onto the bonding agent will prevent rubber bonding. Touching the agent with ungloved hands can be enough.
Pre-cure of the bonding agent could also be taking place. Are you using heat to dry it?
Ray Gallagher
- Ireland
---
2007
A. 1-surface cleaning with methylene chloride or machining the metal shaft with a lathe
2-applying primer bonding agent
3-applying over coat bonding agent or top coat
4-curing temperature not less than 150 °C step wise
5-if any problem appears in this case the rubber compound has excessive accelerators and should be minimized and the lubricant oil is not compatible with the rubber and bonding agent.
Osma Dorgham
-10th of ramadan - Egypt
---
---
How to bond rubber padding to steel gym equipment?
2007
-- this entry appended to this thread by editor in lieu of spawning a duplicative thread
Q. I've designed a piece of gym equipment; there are two racks made out of steel which a dumbbell weight sit on. I'm using a rubber padding to cushion the weights. I need the rubber to stick to the steel permanently.
What kind of adhesive/bonding agent should I use?
chris sutherland
product designer - boca raton, Florida
---
March 17, 2010
A. Metal preparation seems to be the fault. The procedure should be to;
1. Grit blast using sharp iron grit for steel (maybe 350 micron sharp iron grit)and aluminium oxide for non-ferrous metal. If a new mandrel is used, it needs degreasing before grit blasting as well as afterwards.
2. De-grease using clean solvent (handle with clean gloves afterwards)
3. Coat a thin layer and air dry in a clean environment(usually brush applied on small rollers). Some rubbers (e.g. NBR, VMQ, FKM) can be bonded with one bonding agent, others need a top coat (which bonds to the first coat and rubber).
4. Wrap the rubber strips tightly, especially at the ends to prevent steam wicking along the bond line. N.B. some porous metals (e.g. aluminium) may need the first coating baking to prevent steam ingress from beneath.
5. Step curing is dependent on the rubber cure and does not usually effect the bond for NBR. The NBR will shrink onto the mandrel and add compressive force to the bond line. Some rubbers that need step cures to emit off-gas include silicone, FKM, vamac.

Take care not to bond in a dusty environment or where release agents are being used

Hope this helps.
Greg Rawlinson
- Manchester, United Kingdom
---
---
Bonding epoxy to steel with RTV
August 22, 2012
Q. Immediately after drying a steel part, we bond an epoxy coated magnet using 1 part RTV silicone rubber. The dried steel surface needs to be 40 dynes/cm clean (water-break free) or better to ensure desired bond strength. Can someone advise a chemical and concentration that applies??
Thanks.
Max Viebach
- Elkhart, Indiana, USA
---
August 24, 2012
A. Exposing polymers like rubber and PVC to air or oxygen plasma increases the surface energy of these materials. This is said to be due to cross linking of polymer chains. The effect can be easily checked by placing a drop of water on the untreated surface. It remains a blob, while on plasma treated surface it spreads easily, i.e., it wets the surface. This property helps in improving the bonding considerably.
H.R. Prabhakara
- Consultant
bangaloreplasmatek.com - Bangalore Karnataka India
---
August 27, 2012
Q. I apologize for inadvertently omitting key information to my original question:
* We ultrasonically wash, rinse steel parts.
* They flash rust using a supplier's drying system.
* The supplier's does not remove water droplets as quickly and vigorously as a centrifuge.
* We use centrifuges with no issue.
* We want to use a supplier's fully automated system (with dryer) on our production floor. If we must install a centrifuge on the production floor, this automation advantage is lost.
* We need to have dry, flash rust-free steel parts, with at least 40 dynes/cm cleanliness, so we may bond RTV 1 part silicone rubber to epoxy coated magnets.
What is the best DI rinse water additive chemical/method/concentration that would provide the desire results?
Thanks for your help.
Max Viebach
[returning]
- Elkhart, Indiana, USA
---
September 19, 2012
A. Sir:

While working for one section of a company, another section (the potato digging equipment section) asked me about bonding rubber to steel. I did not know the answer but I did see rubber bonded to steel in the potato digging machine.

Regards,
Dr. Thomas H. Cook
Galvanizing Consultant - Hot Springs, South Dakota, USA
---
September 20, 2012
A. One method, often used for bonding reinforcing wire in tires, is to first brass plate the steel.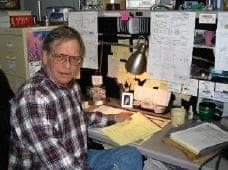 Jeffrey Holmes, CEF
Spartanburg, South Carolina
---
---
Bonding failure of rubber to aluminum
February 6, 2014
Q. DEAR SIR,
WE ARE A RUBBER ROLL MANUFACTURER AND FACING A PROBLEM IN BONDING NBR TO ALUMINUM SLEEVE. WE SHOTBLAST, THEN CLEAN WITH THINNER, AND APPLY CHEMLOK PRIMER, AND THEN COVER. BUT WE ARE FACING HUGE BOND FAILURE. KINDLY ADVISE US TO SOLVE THIS PROBLEM.

THANKS,
VIRENDRA PRASAD
- delhi INDIA
---
February 11, 2014
A. Hi Virendra,

To me you are using the wrong preparation of the Aluminum, I would expect a minimum of a conversion coating such as MIL-C-5541 chromate conversion coating, but ideally would want chromic acid anodizing (MIL-A-8625 Type I). A blasted surface oxidizes very quickly, meaning the bonding can be rather hit and miss.
Brian Terry
Aerospace - Yeovil, Somerset, UK
---
November 19, 2014
Q. Silicone rubber: possible to cure in steam autoclave for extruded article?
naeem akhtar
engg - karachi pakistan
---
November 2014
Hi Naeem. Sorry, I can't help because I know nothing of that subject.
But to capture readers' interest and replies, please do your best to explain your own actual interesting situation. Abstractions rarely attract any responses. Good luck.
Regards,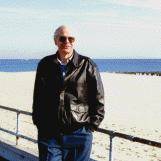 Ted Mooney, P.E.
finishing.com - Pine Beach, New Jersey
Striving to live Aloha
---
---
Rubber bonding to Metal parts after blackening
March 6, 2016
Q. We are planning to mould rubber anti vibration mount
Can anyone advise us on bonding blackened MILD STEEL TO RUBBER
Huzefa Habil MADRASWALA
Rubber product manufacturer - Coumbatore ,Tamil Nadu ,India
---
March 8, 2016
A. Rubber is hydrophobic ( water repellant) and water ( or other adhesives) does not wet it. That makes bonding difficult. Exposing rubber to a low temperature plasma makes it hydrophilic and increases its surface energy. Bonding would then be simple. If required blackened ms may also be plasma treated.
H.R. Prabhkara
Bangalore Plasmatek - Bangalore, Karnataka, India
---
---
What metal primer to use to increase adhesion of PVC & rubber?
February 26, 2018
Q. Hello everyone.

Can you suggest some primer to put on metal? Onto this metal PVC and rubber are then extruded.

Which primer do I like to increase the adhesion between polymer (coating) and metal (substrate)?

Thank you all for your support.

Best regards.
Omar Fusco
- Bologna, Italy
---
March 15, 2018
A. We use a product from Lord 208A which is a primer with their Autoseal 3370 adhesive for rubber. End use automotive.
Ronald Zeeman
Coil Coating - Brampton, Ontario, Canada
---
March 27, 2018

Dear Ronald Zeeman,
thank you for your valuable advice.

Best regards,
Omar Fusco
- Bologna, Italy
---
---
Is NBR rubber sprayable for use as a coating?
May 15, 2018

NBR Rubber
Q. Sir I want to coat 0.1 mm thick NBR rubber =>
on steel sheet. Steel sheet thickness 0.5 mm. Is it possible to spray NBR rubber on steel sheet?
k a george
- delhi, india
---
---
November 8, 2020
Q. Hello,
I am using Nitrile Rubber to mould in MS (mild steel) pipe. Before this I wash the pipe with toluene and it gets cleaned completely. After this I make hole grinding inside pipe and then make thread in the pipe. After this I am applying 2 different chemicals (205, 220) of Chemlock company; then after the chemical dries I use to mould rubber in pipe.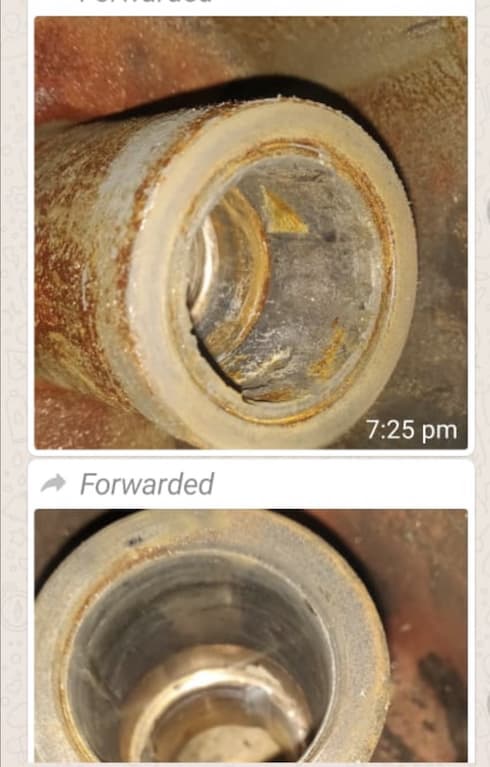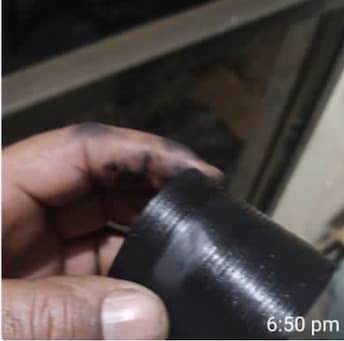 After completion of this process sometimes the rubber still gets not bonded properly, and the rubber come out from pipe. So tell me the permanent solution of this.
Nitanshu patel
- Ahmedabad Gujarat