topic 10092
Properties of Zinc for use in locks
Our company casts lock parts from Siicon Bronze through the investment casting method. The product is very sturdy, corrosion proof and nearly indestructible, but very labor intensive. We are thinking about making a lower priced version by spin casting a zinc alloy (Alloy is 90% zinc,4% aluminum, .25% copper).
Two questions: 1) Will this alloy be corrosion resistant in normal environments "as-cast", or will it need to be plated? 2) I have heard that zinc will 'grow' with time which will eventually create tolerance problems (things that used to fit are now too big and jam the machine).
Can you shed some light on these?
Jeffrey Ward
lock company. - Clarklake, Michigan
---
bronze to zinc; that is a big leap. You will need to plate the zinc very well if there could be any possibility of substitution.
The project will take months to properly specify and test the new material. The zinc will "grow" by its corrosion products.
Tom Pullizzi
Falls Township, Pennsylvania
---
Hello Jeff!
As Tom said, there is a big jump between the two materials. Zinc is hardly corrosion resistant, and in fact it is the lack of corrosion resistance that makes galvanized products so useful. The zinc will corrode preferentially to the steel that it protects during galvanizing. I've got some trash cans that are whitish where the zinc has corroded, but the steel underneath still holds my garbage. So you'll want to consider plating or painting, especially if your product will be used outdoors. I would also agree with Tom that zinc is good for dimensional stability- any growth you get will come from corrosion products.
The International Lead Zinc Research organization, at www.ilzro.org, still offers some inexpensive (and some not so cheap) publications that should be your preferred starting place.
Good luck!

Lee Gearhart
metallurgist
---
Mooney's Law: All cost reduction programs fail because they start from the faulty premise that the quality of product is good enough or too good.
But figure out a functional benefit of making the parts from zinc, and you just might end up with a product which is better in some way, while also lower in cost. The first thing I would do would be to look into zinc anodizing, which is more expensive than other finishes but which delivers phenomenal corrosion resistance. I'd then evaluate the other engineering properties of the anodized zinc surface, and I might find that it opens up whole new product possibilities.
Ted Mooney, P.E.
finishing.com
Pine Beach, New Jersey
---
The leap from Bronze to Zinc is indeed quite a jump. We can plate Zinc Based Die Castings easily. The corrosion resistance can be made to be incredible, by using some state of the art Zinc Alloys.
However, I believe that the area in which you will get into trouble will be in Security of the Lock. Zinc Die Castings will be defeated easily with a hammer or crowbar, whereas a Bronze lock body will survive a lot longer.
Additionally, the internal surfaces of the Zinc Lock will eventually corrode if it is not coated with plating. Traditionally, plating will not throw well enough on these inner surfaces. (No plating=No corrosion protection).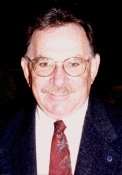 Ed Budman
- Pennsylvania
---
Mr Jeffrey Ward
Jeffrey:
You are on the right track when it comes to this proposed change in base metal.
Locks are made world wide from Zinc alloy. In Asia a number of countries make zinc diecast locks. Once you sort out non plating issues among yourselves, please check the following.
Zinc Diecastings are plated successfully world wide, with a strike of Alkaline cyanide copper / followed by Pyro copper or acid copper followed by Bright Nickel then a top coat of Chrome, or Brass or even gold. Plating thickness standards exist. Well maintained baths and good platers exist.
The fact of the matter is that Zinc diecast needs plating, it is done world wide - so go ahead with your plans and make Zinc Diecast Plated locks.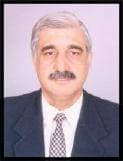 Asif Nurie
- New Delhi, India

With deep regret we
sadly advise that
Asif passed away
on Jan 24, 2016
---
2000
Contrary to what Tom and Lee stated, there was a phenomena of diecast parts "growing", which I think has been described in reasonably-thick books on diecasting. The case I saw was a miniature flywheel used by a high-end tape recorder maker in the 1960's; the part had always been in service in a benign indoor environment and did not appear to have corroded. After 25 years it was found to be riddled with just-perceptible cracks which caused the part to indeed "grow" significantly in thickness. This part must have had internal stresses either unforeseen or inappropriate for the alloy, but I don't think the phenomena is a big concern for your lock parts.
Robert Jaegly
- Ft. Wash, Maryland


This public forum has 60,000 threads. If you have a question in mind which seems off topic to this thread, you might prefer to Search the Site