topic 10074
What finish for non-magnetic steel tubing?
Hello,
I am searching for non-magnetic steel tubing about 2-3 millimeters in diameter. I was thinking of nickel chromium. I am unsure of what type of finish would be best.
Any suggestions?
Dan Mac
- Boston, Massachusetts
---
We have no idea what this tube is being used for. Have you considered stainless steel or PVC?
Tim Neveau
Rochester Hills, Michigan
---
If you're unsure of what finish to specify, Dan, how do you think WE feel when we have not the slightest idea of the application or environment? :-)
Please flesh it out a bit for us :-)
Ted Mooney, P.E.
finishing.com
Pine Beach, New Jersey
---
All of the grades in the AISI 300 series are nonmagnetic. There is a wide variety of mechanical properties and corrosion resistance in the series. The simplest and most readily available are 304, 304L, 316, 316L and 321. If your main requirement is nonmagnetic and you aren't worried about corrosion resistance aspects, 304 or 316 would be the way to go. The AISI series designation is used right around the world, so any supplier worth dealing with will know it.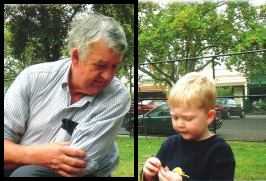 Bill Reynolds
consultant metallurgist
Ballarat, Victoria, Australia
We sadly relate the news that Bill passed away on Jan. 29, 2010.
---
Hello Dan!
If you go with a 300 series stainless steel (304, 316, 321, etc) make sure that it is annealed. Cold working, even the small amount used in cold finishing to get tight tolerances, can give a bit of residual ferromagnetism. The best type of finish will depend on your application, won't it? It will also likely depend on what is available, which will change depending on the amount you plan to buy.
Good luck!

Lee Gearhart
metallurgist


This public forum has 60,000 threads. If you have a question in mind which seems off topic to this thread, you might prefer to Search the Site