topic 10071
Wear performance of black anodized aluminum
I am a consulting metallurgist, and have a client who makes a machine in which a black anodized aluminum part is moved against a stationary black anodized aluminum part each time the machine is used. The concern is the long-term wear properties of the parts.
Can anyone out there predict how these parts will perform?
Lisa K. Thomas
- Berkeley, California
---
There are several factors that contribute to the "wear resistance" of anodized aluminum. Coating type (ie, hard or decorative), coating thickness, surface roughness, whether the parts were sealed or not (if they are dyed, I'm assuming they are sealed, which decreases the hardness of the coating), so.. in a nutshell, its hard to answer your question without more info.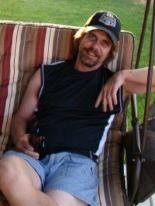 Marc Green
anodizer - Idaho
---
As an engineering rule, mating wear surfaces should not be of equal hardness. Can one of them be tin plated or silver plated?
Ted Mooney, P.E.
finishing.com
Pine Beach, New Jersey
---
Generally speaking, it is a poor idea to have like metals/finishes rub against each other. Next, black anodizing may be dyed regular anodizing or it could possibly be hard anodizing. You need to be more specific.
Predictions-Depends on force exerted, frequency, lubrication, length of the movement, coating thickness, hardness and thickness of the parent metal and other items. No set answer, other than --it depends.
James Watts
- Navarre, Florida


This public forum has 60,000 threads. If you have a question in mind which seems off topic to this thread, you might prefer to Search the Site