Not a lecture hall but a roundtable with a seat for you!
60,000 topics spanning 36 years. Education, Aloha, & Fun
topic 10068 p.2
Remove stuck paper from plastic sheet
---
< Prev. page (You're on the last page of the thread)
---
A discussion started in 2001 but continuing through 2020
March 29, 2012
Q. I had plastic coating done onto my degree certificate. Now I want it's attestation by a third party. I have tried myself and in the local market for removing this plastic coating (fixed with some adhesive), but I cannot get it removed. Any effort is damaging the original document. I request for guidance and help because it is essential for me that I get the coating removed.

Regards,
Abdullah Mahesar
- Karachi, Pakistan
---
April 3, 2012
Hi Abdullah. Sorry for your hardship, and we'll hope that someone has an idea worth trying. But plastic lamination is more robust than paper, so this may not be possible even if you knew all the particulars about the adhesive (which you don't). Sorry.
Regards,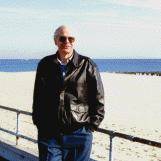 Ted Mooney, P.E.
finishing.com - Pine Beach, New Jersey
Striving to live Aloha
---
---
June 4, 2012
Q. I have the acrylic sheets on which its protective paper has got stuck on it. It stuck very hardly as if it has become a integral part of the acrylic surface.
Please suggest any solvent so that it will help in removing the paper along with its glue very easily and at the same time will not harm to acrylic.

Regards,
Mahesh
Mahesh Pimprikar
- Mumbai, Maharashtra, India
---
---
August 9, 2012
Q. I have put acrylic stickers on a sheet metal sign and it had the paper backing, which I left on as I thought this would protect stickers from any damage until I had a chance to put the sign up. This has been a few months and I now cannot get the paper to come off the metal or the stickers.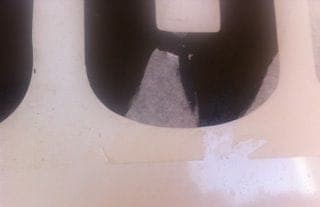 If I use eucalyptus oil, wouldn't that remove the stickers as well? I only want to remove the paper- which is just tearing off in tiny bits and leaving a residue on top of the stickers and the metal. It's a big sign too, so a lot to be done. I did try white vinegar on it, but that didn't work at all and the weather here is quite cold also, in case that makes a difference.. Please help me. Thank you.
Zoe swain
- Narrabri australia
---
September 4, 2012
A. I had some older acrylic whose paper mask was very stubborn. I sprayed it down with some "Motsenbocker's Lift Off 5" Latex Based Paint remover =>

It seemed to saturate the paper after a minute or so, and the paper came off nicely in one piece.
Alex Maier
- Herriman, Utah, USA
---
December 8, 2013
A. I use "Quick 'n Easy" Specialty Adhesive Remover" [linked by editor to info/product at Amazon]. Spray it on and let it soak into the paper, then carefully peel it off. Wet a shop rag with the spray and wipe away the residual adhesive. Old deteriorated plexiglass paper was no problem with a non scratching plastic scraper or a piece of wood.
John Basile
- Hopewell, Virginia, USA
---
January 2, 2014
A. I read this thread for help as we have some sheets stored in barn for long time and paper is baked on. Last night a thought came to me - vegetable oil. It takes off super glue, why not try. Guess what -it works! It worked the best where paper was still in place and after soaking awhile sheets came off like new. Some areas had to soak and it's not perfect, (would be if I had not tried scraping) I was so excited I had to share. Hope this helps someone.
B. Martin
- Dixon, Missouri
---
April 2, 2014
A. I used mineral turpentine and it was easy to get off. Took a household sponge put a little Turps on it and wiped the entire sheet, waited a few minutes say 2-5 minutes. Then started peeling from a corner with my fingernail or scraper. All comes off. Then used more of the same method to clean the plastic sheet.
Paul Craigie
- Melbourne, Australia
---
July 4, 2014
A. Mineral turps worked for me too. I had to scrape a little in places with a small piece of wood because I had bent the plastic with the coating still on.
Jim Ettles
- Bendigo Australia
---
August 16, 2016
A. Use vinegar, soak for 10 mins, the acidity will break down the glue and will not harm the plastic, rub with soft cloth. This works on wallpaper also.
Steve Lovelace
- Dayton ohio
---
---
August 28, 2016
A. We have a good sized green house with a home made curved roof covered in various types of acrylic and polycarbonate clear sheet material. About every 5 years one or two age out or crack and we are constantly replacing the broken ones. The glazing guys leave their scraps and left overs behind and have built up quite a collection of old plastic sheet material stored in the barn or under a crawl space. Finally decided to use some of the left overs as replacements and found it very tedious trying to remove 5- 20 year old paper covers (will remove them right away from now on) After reviewing the suggestions on this site I did an experiment on a 10 year old 3'x4' scrap of paper entombed clear polycarbonate. Used Brake Fluid, WD-40, Mineral oil, Turpenoid, Fast Orange and Goo Gone [affil. link to info/product on Amazon] .
Scraped away on parts of each right away then left them all covered with contractor bags overnight.
The Goo Gone was by far the easiest on both attempts followed by WD- 40, the mineral oil was OK but tedious working and clean-up, the turpenoid not only did little to simplify the work but it left craze marks the next day and the Fast Orange, while great for clean-up did nothing. The Goo Gone under plastic for a while would be my suggestion for this task
Roc Caivano
- Bar Harbor, Maine
---
December 21, 2016
A. Goo Gone [affil. link to info/product on Amazon] spread over the paper; wait five minutes. The paper peels of in one piece.
Victor Go
- Nashua, New Hampshire, USA
---
November 4, 2017
A. De-Solv-It [affil. link to info/product on Amazon]. Tried multiple items.
This should stuff is amazing. Had 25 x 1 metre x 50 cm sheets double sided with paper glued on. Sharp razor blade to help the stubborn bits but all in all saved me days of hard yakka.
Andrew rohde
- Adelaide, South Australia, Australia
---
December 15, 2017

A hair dryer on a hot setting did it for me. Got a corner released to start with and then pulled gently - kept the dryer moving back and forth along the edge being removed and it came off clean.

Did have hot fingers for a while after though!
David Coull
- Mintlaw, Scotland
---
March 2, 2018
A. I have found just using regular vegetable oil and covering the paper and letting it sit for awhile, it will come off using your fingernail (to not scratch it). Do not rinse it off until it is all off. Then just clean it with regular dish soap and a sponge, for glass - use the scrubby pad.
Leo Lessard
- Maricopa, Arizona, USA
---
May 18, 2018
A. Haha, so I remember when I bought my house about 3 years ago I looked online everywhere for solutions on this issue. Most sounded like too much work so I tossed the sheets in the shed and never looked back. That is until today, and guess what, I found it -- the thing that makes this easier than writing this post. The best thing is you probably already have it in your garage. The one and only WD-40 [affil. link to info/product on Amazon]. Spray generously, grab you a razor blade scraper, and watch it come off so easy you wonder why you didn't think of that. Hope this helps. I read this about 3 years ago and had to share and maybe save someone a lot of time and money
Brandon Ahart
Refresh Concepts - Phoenix, Arizona
---
June 12, 2018
A. Gentlemen!!
I believe in "giving back" to the Community.
I'll be short.
I initially came here to find a fix to removing protective Papers STUCK ON HORRIBLY! To make Matters worse? I have Dark Blue pieces (160- 4x9 pcs.) with clear facings for My Office plaques -- shows Any and All fingerprints, smudge, adhesives and marrings!
To the point:
1- Hairdryer quickly over edge.
2- attempt to gracefully peel back and roll to keep paper from separating. If this does not fully correct issue move to #3.
3- using ONLY soap & water (preferably Dawn) saturate.
Then quick dry residual water with paper towel and proceed to peel and Roll off protective Backer.
Finally!! and worked Great for me.
#4- CLEAN RESIDUAL ADHESIVES OFF WITH LIGHTER FLUID AND SOFT PAPER TOWEL. CLEAN AND SHINY NEW! Mind you the Paper towel will leave behind fuzzies.
#5- remove fuzzies with "microfiber Ant-Static Cloth.
These steps Kept my AMcomm Stickers on and unharmed and still allowed me to place Vinyl Chrome Lettering!!
Thanks Guys! WE Can Do This!!
Steven Schultz
AMcomm Telecommunications Inc. - Highland, Michigan, USA
---
July 18, 2018
A. WD-40 [affil. link to info/product on Amazon] took off the 16 yr old paper masking from my plexiglass like a charm! I sprayed it on liberally and let it soak in for 2 1/2 hours. It peeled off completely with very few sheets tearing and no sticky glue was left behind! No damage was done to the plexiglass at all! Today is 7/18/2018; I just finished cleaning up and it looks like a brand new sheet!
Krayon Deigh
- Jackson, New Hampshire USA
---
August 19, 2018

I am making a water wheel for my pond. I have some plexiglass that is 25 years old. I read all the suggestions and tried them. The one that worked was soaking the plates in alcohol. It came off easier than when it was new. Thanks
wallyc synes
- niagara falls on canada
---
November 17, 2018

I just wanted to express my thanks to all the commenters here who offered helpful tips for removing stuck paper backing from plexiglas sheets. I had this same problem on an old piece of plexiglas which I had already worked considerably, but then had difficulty removing the paper because of its age. I used the turpentine method suggested above, mainly because I had some on hand and didn't have to hunt around town for more exotic products. This method worked quite well, softening the adhesive sufficiently to make removal of the paper much easier. I used a short piece of 2x4 with one end cut at an angle as the scraper. This helped to remove the paper without leaving serious scrapes and scratches.
One further tip I will add is that whatever minor blemishes in the plastic were produced by the scraper I was able to remove easily by using an automotive product for polishing headlight plastic. Buffing the plexiglas using this product removed scuff marks and returned the surface to a like-new appearance. For those interested, the product I used was "BlueMagic" Headlight Lens Restorer, which is widely available at automotive supply stores.
Randy Glickman
- San Antonio, Texas USA
---
December 3, 2018
A. The best thing is to use is WD-40; you let it soak overnight or 2 nights and then you take a piece of plastic on the plastic and scrape it off because plastic will not scratch plastic. It will slowly start to come off and then take paper towels and keep wiping the glue till you get it all off and then use more WD-40. The best and the fastest thing to soak all the paper with WD-40 you're probably going to need a little bit of it so I would go to the store and buy a a bottle of it not a spray bottle better to just buy it by the gallon you're not going to use that much but it has a lot of uses. Hope this helps; it helped me on a lot of acrylic that was old and there's no way you could have got it off without this s***, trust me. Hope that helps ... have a great night
Joe carracio
- Wheeling Illinois
---
January 19, 2019
A. I have just had a similar problem. I simply soaked the sheet 300 mm x 200 mm covered with a shallow layer of methylated spirits. Used an aluminium baking tray and covered with cling wrap to stop evaporation for about 2 hours. The offending paper simply peeled off in one continuous sheet.
Paul Soares
- Sydney, NSW, Australia
---
February 8, 2019
A. Hi, With the info and suggestions I found here I was able to remove paper from 2 sides of 6, 1/4" acrylic sheets that are 24"x16". I sprayed with WD-40 until very wet and then stacked them up and left them overnight. The paper peeled off nearly perfectly using a piece of 3/4" rigid conduit as a take up roller. I removed the remaining goo with denatured alcohol and paper towels.
Thanks to all that took the time to post the solutions. BTW the Acrylic sheets were probably 15-20 years old.
John Chamorro
private - Livermore California USA
---
August 29, 2020
A. My 20 to 30 year-old plexiglass, stored in the upper floor of a barn, did not respond to anything well until I tried gasket remover. It still took a bit of effort scraping with a metal broad-bladed putty knife, but all the glue came off and left neither residue nor scratches.
William Childs
- Princeton, New Jersey