World's #1 finishing resource since 1989
No login needed: Chime right in
topic 1093
Water soluble wax for vibratory polishing
1998
Q. I would like to find a water-soluble wax that can be used with abrasives in walnut-shell vibratory polishing. My problem is cleaning the residual wax from "hideouts" after using standard polishing materials.
Donald M. Mattox
Society of Vacuum Coaters
Albuquerque, New Mexico
Ed. note: Mr. Mattox is
the author of -->
---
1998
Q. Does anyone think bar soap would work? Maybe LAVA, if its still made, since it already has abrasives in it? I hope this doesn't sound stupid. I'm not familiar with polishing processes.

Bill Vins
microwave & cable assemblies - Mesa (what a place-a), Arizona
----
Ed. note: "The hand soap, the hand soap; gets the dirt that face soaps miss." =>
---
A. Sorry, but now I'm really confused! Certain parts, like turbine blades, are filled with wax before processing so that foreign materials can't work their way down into the innards. After the processing is complete, the wax is removed (traditionally in a vapor degreaser). I thought this is what Mr. Mattox was referring to, and that he was seeking a wax that he could remove without solvents.
But if it's simply water soluble wax that people are after, how about considering Soy Wax [affil. link to info/product on Amazon]?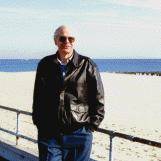 Ted Mooney, P.E.
Striving to live Aloha
finishing.com - Pine Beach, New Jersey
---
1999
A. Water soluble wax is available, although when dry the residue is as stubborn as candle wax. The material if flushed when wet may be suitable in your application. Available from Mobil oil co and from memory called Mobilcer 44
Pete Hamber
---
1999
A. DON,
CHECK WITH Macdermid (WATERBURY CONN.)
MACDERMID CARRIES A PRODUCT CALLED FINISH AID 9898. I USED IT FOR YEARS IN A MECHANICAL BURNISHING OPERATION AS A FINAL FINISH TO PROTECT A COPPER COATING, AND MEET A CERTAIN SLIPPERY FEELING TO THE TOUCH.
RAY DELOREY
ELECTROPLATING SHOP - CAMBRIDGE ONTARIO CANADA
---
2000
A. Union Carbide makes a PEG (polyethylene glycol) based, water soluble wax. It comes in various molecular weights. Also, you may choose from powder to grit to flakes. Our company uses this product to support PCM's in suspension. It's called "Carbowax".
Jim Ells
---
2002
Q. I want to know how we can convert paraffin wax into water soluble paraffin wax, with addition of which chemical.
Manish Bembey
- Jalandhar, Punjab, India
---
2004
Q. If there is an answer to the question I would be interested to see it, thank you.
Peter Harris
- Thornton, NSW, Australia
---
May 5, 2009
A. Don,
I used Aquabond55 from Aquabond Technologies, hotplate to mount and hot water to dissolve- it worked.
Alex Pozdin
laser micromachining - Maryland Heights, Missouri
---
May 15, 2009
A. We use water soluble wax to mould the plastic and then flush with 40 °C water to remove all the residue.
or use tergozym is a enzyme with 1% concentration with water and flush it. It may solve your problem.
Ganesh Surianarayanan
medical devices - Chennai. India.