World's #1 finishing resource since 1989
No login needed: Chime right in
topic 1092
How to Etch & Finish Tungsten Wire
1998
Hi,
I am looking for suitable method for electropolishing of tungsten wire.
Also I need information on how to etch tungsten rods of size 1/4" on a continuous basis. The surface finish is not important, but it must etch nicely.
Regards,
Prasad
Renukaprasad B.M.
Avasarala Tungsten Limited - India
---
1997
I am also looking for a method of electropolishing tungsten wire.
Ron Gundlach
Hamilton Company
---
1998
I assume that you are looking for procedures and formulas for working with tungsten. What formulations and procedures have you tried up to this point? Do you have a facility for this work, or do you plan to install a polishing, etching line? Is this a vertical integration move for your company, or are you having a problem finding the right supplier of these finishes?
What is meant by "the surface finish is not important" when one refers to an etch? Is the etch a procedure to remove some heavier scale or oxide?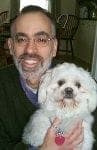 Tom Pullizzi
Falls Township, Pennsylvania
---
1998
I have licensable technology to etch tungsten rods of uniform diameter continuously, and on a regular basis.
Thanks
mahendran c.t
applied materials
---
2000
I am searching for a controllable method to etch the tips of small tungsten wires. The size of the wires varies from 6 mil to 12 mil diameter. The wires are bent at the tip and the tips are sanded for flatness. After which I need to create a full radius on the tip. The tip diameter is between 1 and 2 mil. We have used potassium hydroxide and current but it is not very controllable.
David Caunt
Cerprobe - San Jose, California