World's #1 finishing resource since 1989
No login needed: Chime right in
topic 1086
Masking alternatives for blind areas
1998
I am running into problems replacing a vapor degreaser in an anodizing process. The solvent used previously was TCE, and the company has made a commitment to discontinuing its use. The major cleaning issue is removing a masking wax used in deep boar holes. We are currently exploring alternative cleaning equipment and chemistries. My question is this:
Is there another masking process that could be used for these blind areas which may be more easily removed by a soak and steam cleaning?
Thank you for any help with this matter.
Andrew Bray
- Massachusetts Toxics Use Reduction Institute
---
1998
I guess my first reaction would be to look for another solvent rather than to look for another masking material!
Because, first, in theory at least, it is possible to have a vapor degreasing process with no fugitive emission and no waste. Perhaps even the wax can be fully recycled. Second, even if the wax can't be recycled, isn't it a benign, natural, renewable resource? It strikes me that trying to find a substitute for wax may be to go in the wrong direction.
Third, the reasons vapor degreasing was used may be myriad and it is easy to miss one of them--
If water from aqueous cleaning remains in the hole, can it explode and kill people (as has happened in galvanizing plants)? Are we positive that there is no mixed metal reaction that can cause galvanic corrosion during aqueous cleaning? Will the aluminum anodized coating be compromised in an aqueous cleaning process? Can we confidently say that sediment landing in the hole during the aqueous cleaning process will not cause any future operational problems?
I understand that some solvents damage the ozone layer, some are dangerously narcotic, some are flammable, and some cause urban smog; we need to be cognizant of this and minimize/eliminate the problem. But vapor degreasing is one of the most efficient, and conservation-oriented cleaning technologies ever developed--the elegant solution. I would hate to see society apply an ideological, demonizing, approach that, in an attempt to eliminate the misapplications or wasteful applications, tosses out the baby with the bath solvent.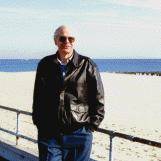 Ted Mooney, P.E.
Striving to live Aloha
finishing.com - Pine Beach, New Jersey
---
1998
You might try oxidative cleaning. When heated in air a hydrocarbon oil/wax will oxidize to CO2. This is what happens in a self-cleaning oven. What is left behind is any non-volatile residue - the amount of which is determined by the oil/wax. Gaseous cleaning has the advantage that it reaches all the "hideouts". Try it in your self-cleaning oven or heat in an air furnace to 300-350C for a period of time determined by the amount of material to be removed
Donald M. Mattox
Society of Vacuum Coaters
Albuquerque, New Mexico
Ed. note: Mr. Mattox is
the author of -->