World's #1 finishing resource since 1989
No login needed: Chime right in
topic 1083
Blue Chromating in automated zinc plating line
1998
Hi,
I tried blue chromate passivation in a barrel type automated zinc plating line. I can't get a blue chromate on it. But it works fine with irridescent chromate in the same plating line. Is there anything I missed?
Thanks for any help!
Best Regards,
Lawrence Chiu
- Hong Kong
---
1998
Lawrence,
Blue chromate is slightly more fussy than yellow.The chemistry has to be dead on for optimum results and it is not a forgiving to drag in or the amount of brightener in the plate among other things. The best place to start is with the vendor that sold it to you. If you can not get satisfactory answers from the salesman or tech services, call another major company, tell them your problem and they will probably be very willing to help you to get their foot in the door. IE: service is a very important part of the price of any chemical that you buy.
James Watts
- Navarre, Florida
---
1998
You have to give more info like what kind of zinc do you plate, cyanide, acid or alkaline. What do you mean by "cannot get blue"- is it yellowish or white or dark? Check your pH, conc., plating solution impurities, etc. Bear in mind that iridescent chromating can overcome problems coming from plating solutions that clear chromate cannot.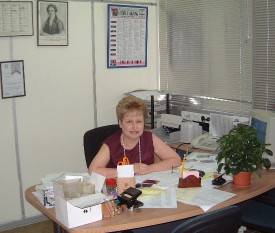 Sara Michaeli

chemical process supplier
Tel-Aviv, Israel
---
1998
Dear Sara ,
We are using cyanide zinc plating bath . We did fine when we use plastic basket in the blue chromate passivation . But the zinc turn black after we try the blue chromate in the auto-plating line .
Thanks for your help !
Lawrence Chiu
- Hong Kong
---
1997
If a cyanide zinc turns black in clear chromate,you probably need to add sodium sulfide or any propriety polysulfide. If it turns black in a nitric dip (0.5%) prior to chromate - it sure needs sulfide.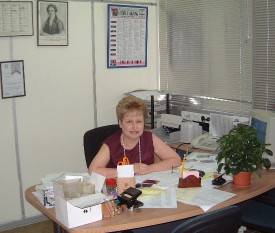 Sara Michaeli

chemical process supplier
Tel-Aviv, Israel
---
1998
We have found "blue-bright" zinc to be a demanding process to control consistently. We have done some things to improve its consistency...we certainly are still learning, and would appreciate other insights in response to what follows...
We think that a trivalent formulation of Blue-bright is easier to control and gives more consistent results. We use a Macdermid brand, and there are others. Tri gives you a wider window of time before you see various interference hues developing, which can cause some customers to reject the part for cosmetic reasons. In a line environment, perhaps diluting the formulation somewhat would allow a longer "dwell time" to account for crane travel up and down...if you only have a 30-second dwell time, and the crane takes 10-15 seconds to lower a load into the tank, especially rack parts will have variation from top to bottom in the load. We run both alkaline and acid (potassium) chloride zinc, and the trivalent , though specifically developed for alkaline work, does well for both processes. Probably the most important step is the pre-dip in weak acid solution to fully "strip" the surface layer of the alkaline zinc plate, or the brightener interference on the acid zinc surface. !
We use 1/2% to 1% nitric, and change it frequently. We have heard of others using HCl, or sulfuric in the same manner. It depends on the acid background of the chromate bath you are using. We have also tried "chromate stable" blue dye in the chromate bath itself, with varying degrees of success, and also a post-chromate dying step (see "Products Finishing" guidebook chapter on "dyeing conversion coatings").
Finally, you might try chromating your parts in smaller baskets "off-line" and as you get a feel for what is happening, you may be able to incorporate it "on-line" in your plating barrel. We find that some parts work better always in a hand (polypro) type basket, and other (usually larger) parts can be done easily in the barrel.
If, however, you are doing this process to parts plated in an alkaline bath, I would think you must do it in baskets, so as to be sure to get the parts well cleaned, and bright before chromating.
If you do a lot of barrel work I would encourage you to do it in acid chloride, as opposed to alkaline...you will definitely sleep better at night, and your customers will love your parts.
Mike Solvie