World's #1 finishing resource since 1989
No login needed: Chime right in
topic 1082
CHROMATE-FREE CONVERSION COATING NEEDED
1998
I am looking for a non-chromated conversion coating (providing both paint adhesion and corrosion protection) that can be applied to large surface area parts either by spraying or other means (but not immersion, dip-tank).
Ideally, I would like to find a conversion coating that has been used on aircraft or military applications.
Does anyone have a suitable product? Is anyone doing research into a product?
Thanks!
Steven Rolander
---
1997
If you are going to paint this part an iron phosphate could be applicable. It can be applied via steam or high pressure. It will provide a suitable anchor for paint and will allow the organic coating to maximize its corrosion protection.
If there will be unpainted areas that is another story. I hear about various products that are in the R&D stages for Aluminum but have not yet seen any on the market.
Good Luck
Dan Zinman
---
1998
Dear Mr. Rolander: I can only give you a partial answer to your pertinent question. We are looking at a conversion coating that contains no chromium. Neither hexavalent nor trivalent. Yet it is a conversion coating. Our work only has looked at dip type applications and not spray. There is a blue color type and a colored type that is supposed to approximate an iridescent finish.
I have no experience with any organic topcoat on this finish to date, but expect some soon.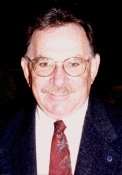 Ed Budman


- Pennsylvania
With deep sadness we advise that our friend Ed passed away Nov. 24, 2018
---
1998
I have come across a chromate-free etch that was developed and patented by Picatinny Arsenal workers. Referred to as a P2 etch, this relatively new process yields bonds as strong, and more durable than chromic acid etch. See MIL-HDBK-691B, page 130. Although it is an immersion method, I have pondered the possibility of using the paste method for the FPL etch (ASTM D2651 [affil. link to spec at Techstreet], Method F) with this chromate-free solution. I myself am looking for more information on the P2 etch.
Marissa Barnard
---
1998
We have been evaluating the use of some chemical products to enhance performance of Fusion Bonding Epoxy (FBE). In some lab test we did not have a good results using iron phosphate products for this application. However, we found acceptable results using phosphoric acid. Now, we are doing some studies with new products with applications in the field (to minimize lab application factors) and evaluating them in lab. We are comparing performance between inorganic chromate conversion coating, phosphoric acid, and the new commercial products. We do not have results yet. We expect to have some results in September 1998.
Vincenzo Savino
- Caracas, Venezuela
---
1998
The company I work for has been selling non-chrome conversion coatings for many years for aluminum. They are commercially available and perform well with many paint systems.
Mitch Kassouf
water technologies - Horsham, Pennsylvania
---
1998
Mr. Rolander (and others):
Check out what is called the NCMS study, a study that looked at non-chrome coatings for aerospace alloys (2024, etc.) It has a lot information about products that were tested, results, etc. This study is a few years old, but it's a good starting point.
As far as what's out there, here's a few things that people are using or have investigated:
* cobalt-based coatings
* zirconium-based coatings
* permanganate coatings
You can also check out the following website:
* www.jgpp.com (This is a group working on non-chrome coatings for the military, among other things. They have reports and updates available. They also work on other coatings issues related to pollution prevention.)
My company provides non-chrome coatings, and we've been heavily involved in R&D with the Air Force for non-chrome coatings for aerospace alloys.
Good luck!
Christian Restifo
- Bloomington, Indiana
---
Thanks! The www.jgpp.com site has a great page on the subject .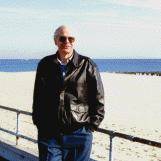 Ted Mooney, P.E.
Striving to live Aloha
finishing.com - Pine Beach, New Jersey
----
Ed. note: This site is made possible by our supporting advertisers, and non-advertisers should limit their postings to technical, generic, information. We've already had to delete several ads from this thread. Thanks.